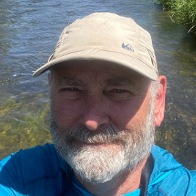 by
JoeBorgione

MVP Esteemed Contributor
Mark as New

Bookmark

Subscribe

Mute
I have a polygon feature set that represents urban renewal projects (see sample image of data below). The original polygons were derived by dissolving parcels; hence the regular linear gaps which are where street centerlines are. I'd like to do something akin to aggregate polygons however, given that quite a number of the projects abut others, aggregate is out. Basically, what I'd like is something that looks like the red outline footprint I've sketched around a couple of the project areas; is there a tool to do such a task rather than drawing by hand?
That should just about do it....
1 Solution

MVP Frequent Contributor
Mark as New

Bookmark

Subscribe

Mute
Some ideas of the top of my head. Neither will totally solve the challenge, but may spur ideas:
1. Contact the County Assessors office for the Right-of-Way (ROW) polygons and then use the Merge geoprocessing tool to combine them with the Urban Renewal polygons. Then Select ones that belong together while in an editing session and use the editing Merge to then come up with one large polygon for each set of urban areas. This may entail some Cutting of the ROW parts to match the urban areas.
2. If the ROW polygons are not available, find some overall large polygon feature class that extends beyond the Urban Renewal polygons and use the Erase geoprocessing tool to come up with the difference. Then Merge the Erased feature class with the Urban Renewal polygons. In editing mode cut the added Erase polygons where need be, then in editing mode use the editing Merge to join them together. Alternately, it may work to use Eliminate for this last part.
Eliminate—Data Management toolbox | ArcGIS Desktop
3. Just a guess - I bet there is a raster way to do this. Or with Bounding Boxes. This guy might know: Dan Patterson
Chris Donohue, GISP
10 Replies