New Contributor
Mark as New

Bookmark

Subscribe

Mute
Hi,
I am not sure if I am asking the right question or providing enough details, so sorry for trouble. But here it goes
I am home owner and trying to get permit from city officials. As part of the process, they want to get cad files which they can import into their GIS system.
I got a set of the drawings but they didn't import correctly and they said it was "hanging" in sky when they tried to import. So they asked us to get some "horizontal control" figured out from surveyors.
So now we have:
- surveyors gave us new cad files which has horizontal control information. (S1)
- engineer/architect is creating a new set of drawings, which is what I need to give to city for them to be able to import into their system. (C1)
I am trying to find out what information they need to transfer over from S1 to C1 so city can properly import.
Thanks much.
1 Solution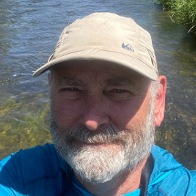 by
JoeBorgione

MVP Esteemed Contributor
Mark as New

Bookmark

Subscribe

Mute
The problem with a surveyors horizontal control position is that they may make up their own reference system so it may end up being meaningless to the city. If your city GIS people are on the ball, they should be able to rectify or transform your cad drawings using an air photo or some other geo-referenced data. All they need to know is where your drawings appear their data, and they should be able to take it from there...
This should be in any GIS 101 class: http://gpshort.uga.edu/instructions/gis/Convert%20an%20AutoCAD%20file%20to%20a%20Shapefile%20and%20G...‌
That should just about do it....
5 Replies