New Contributor II
Mark as New

Bookmark

Subscribe

Mute
I think I'm way out of my depth, and have been trying to orthorectify Worldview images from Digital Globe for weeks without results. It seems to me that the problem is getting ESRI software to read the RPC information which is actually stored in an .rpb file. I have the ORstandard2A bundle of images -- so there are seperate .rpb files for both the Multo and Pan images.
I go through the steps to do a block adjustment, via the Ortho Mapping workspace. I have a good DEM for the area, but when I run the block adjustment it always runs into an error, and says "no image for RPC adjustment".
Have been through any and every discussion on .rpb files without an insight - any help you can offer is much appreciated. Thanks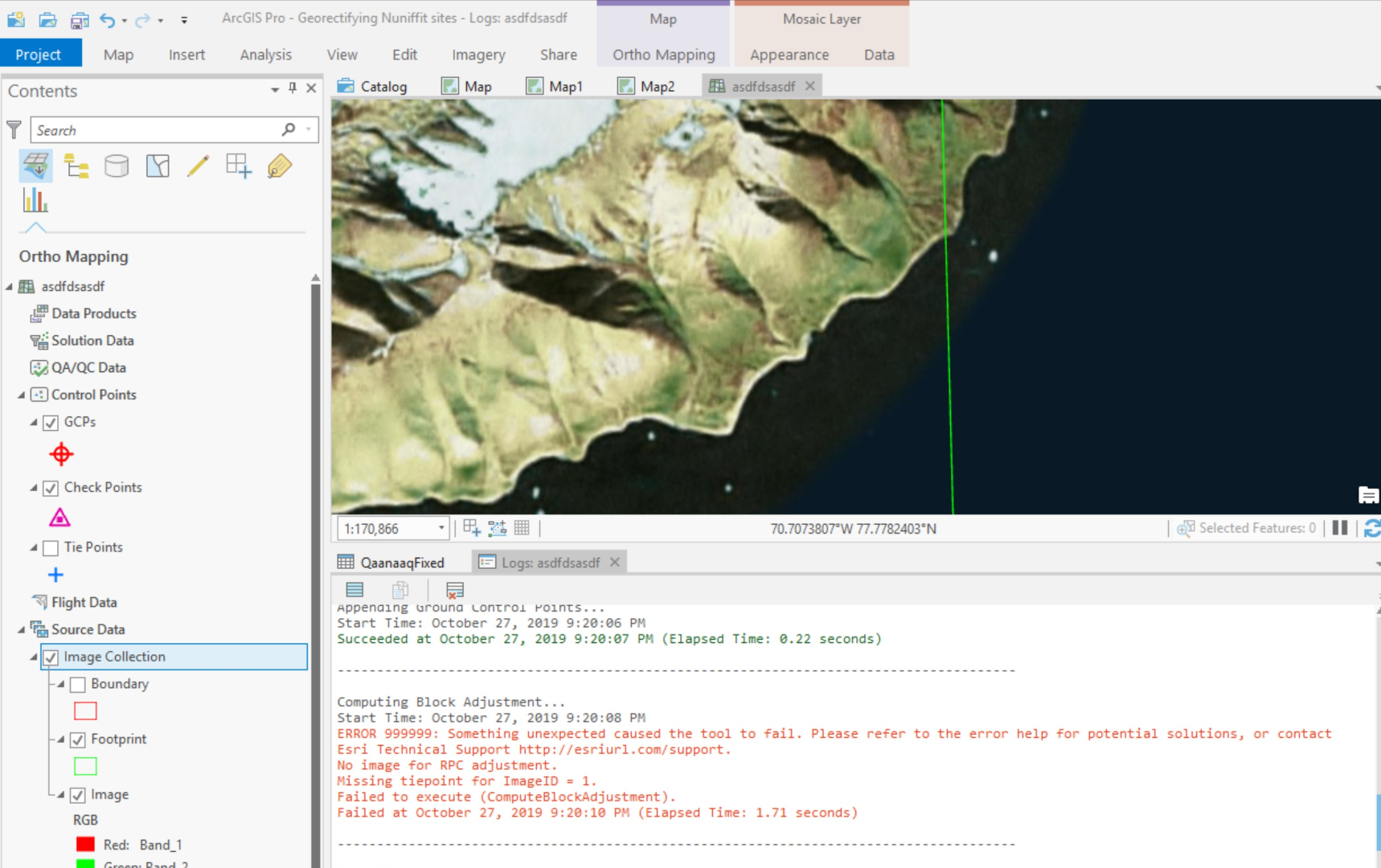 1 Solution

by
PeterBecker

Esri Regular Contributor
Mark as New

Bookmark

Subscribe

Mute
Note that you do not need to use Ortho Maping to orthorectify imagery is you are using existing RPC data and do not need to generate new terrain models or work with large collections
To orthorectify the imagery just add the image to ArcGIS Pro using the Raster Product. IE in catalog just navigate to to the Multispectral directory location.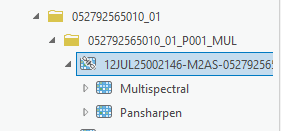 Drag and drop the Pansharped product into the map.
The image will be displayed but will not be orthorectified. The values from the RPB will be ingested but initially no terrain model is defined. Open 'Edit Function Chain' for that layer and you should see following

This shows function chain being applied to the image Note no DEM is defined.
Double click on one of the Geometric functions.
Change Method to Use DEM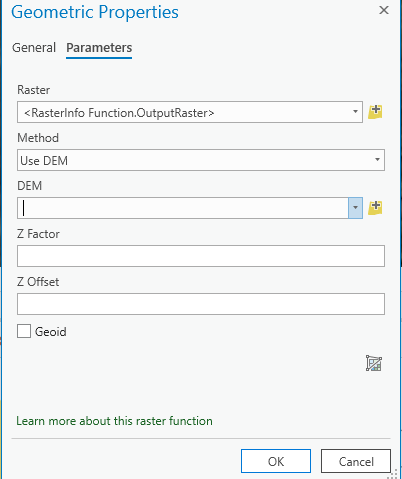 Then specify the DEM you want to use.
Note that if the DEM is orthometric (which is the case for most DEMs) then you need to click on Geoid so that a geoid correction is applied to the DEM, since the RPB is based on an ellipsoid.
Repeat the same for the other geometric function (pan or MS).
Validate and Apply.
The image will not be orthorectified.
Drag in the same product (without applying DEM) to see the differences.
If have ground control and want to refine the geometric accuracy you can use the Georeferencing tools or use Ortho Mapping depending on the level and size of the project you want to undertake.
8 Replies