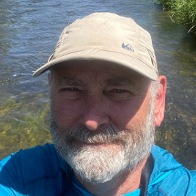 by
JoeBorgione

MVP Esteemed Contributor
Mark as New

Bookmark

Subscribe

Mute
Is it possible to get an attribute rule to fire sequentially as records are appended to a feature class?
As a test I set a geodatabase sequence in a file geodatabase with a start value of 100 and increment value of 1. I then added a standard return NextSequenceValue rule to a field, UniqueID:
return "Prefix-" + NextSequenceValue ("SequenceName")
Then I appended several hundred records from another feature class. All of the appended records have a UniqueID value of Prefix-100.
I was hoping they would have Prefix-100, Prefix-101, Prefix-102 and so on.
Is there a way to write a rule that uses a database sequence and will assign incremental values with a multi-record append?
That should just about do it....
6 Replies