Occasional Contributor II
Mark as New

Bookmark

Subscribe

Mute
We have had a model builder tool that utilizes the Merge GP tool as a first step in many. This model has been up and running for several years, with out issue (we are actually in ArcMap, but there isn't a forum for that out here anymore...). This tool runs nightly during a maintenance window.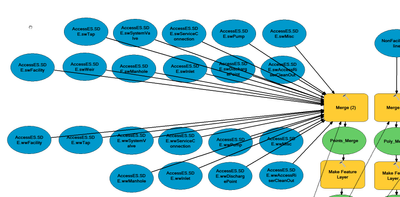 On Tuesday morning I got an email that the tool didn't run properly. After a bit of investigation of the log files, the Model pooped out on me at the Merge function with:

I have stepped manually through the merge function with each of the point layers and have identified the one layer that is causing the issue. Here is where my question is. The layer is a point, just like the rest of the features I am trying to merge together. I can't seem to see any issues with it have z, m values (I read to check this in another forum post). I have also exported out all the layers to a fgdb from our Enterprise gdb and ran the check geometry with no errors. What am I missing?! why would this layer suddenly be causing issues in a tool that has been running successfully for several years?
6 Replies