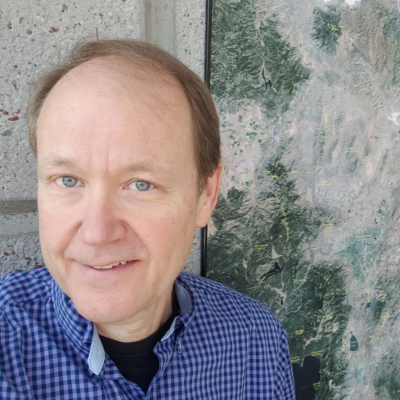 Occasional Contributor III
Mark as New

Bookmark

Subscribe

Mute
I've just upgraded to 10.8 and ArcMap is not putting recently opened MXDs into the popup menu on the Task bar. Normally, the last few projects I've worked on would appear in the red circled area, along with an option to add the MXD to the "pinned" list.
I expected to lose the old list from 10.7, but moving forward, nothing new is showing up here now that I'm using 10.8.
Any idea?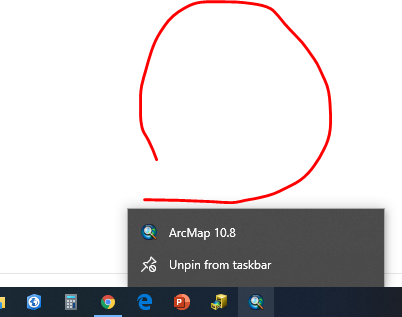 Jay
Washoe County GIS
3 Replies

by
JimCousins

MVP Regular Contributor
Mark as New

Bookmark

Subscribe

Mute
You need to enable "jump lists".
Right click the taskbar, and select "Taskbar Settings". In the next window choose "Start", and at the bottom, enable
"Show recently opened items in Jump Lists on Start or the taskbar".
Regards, Jim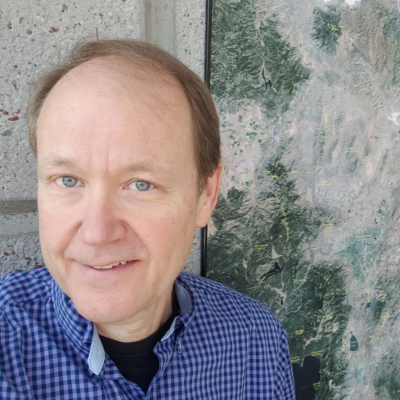 Occasional Contributor III
Mark as New

Bookmark

Subscribe

Mute
Good idea Jim, but that setting was already enabled. The recent MXDs showed up just fine in 10.7, prior to my upgrade to 10.8.
Jay
Washoe County GIS

Not applicable
Mark as New

Bookmark

Subscribe

Mute
I was having this same issue. I recently upgraded from 10.3 to 10.8.2. With 10.3 there was a separate program hidden in the ArcGIS program folders. If you pinned that program to the taskbar and Start Menu (INSTEAD of ArcMap), Windows would generate jump lists on it and you could pin open or recent mxds to it just like you can every other windows program. This .exe file is not in the 10.8.2 program folders. As I typed this, I remembered that it was called FileHandler so I did a web search to see if it was an add-on that you have to download. As it turns out, it is still part of the installation, just not filed where I expected it. C:\Program Files\Common Files\ArcGIS\bin\ArcGISFileHandler (if you don't find it there, check C:\Program Files (x86)\Common Files\ArcGIS\bin\ ) . Pinned that to the taskbar and voilà! all recent mxds appear in the jump list.