New Contributor III
Mark as New

Bookmark

Subscribe

Mute
I need to implement a map layout review workflow, where I want the reviewer to zoom into individual sections of a map layout (title text, legend, graphic box, individual layers etc) to visually check correct implementation. Is this possible in Workflow manager? I was thinking of implementing different bookmarks in layout view, but that option doesn't seem to exist in ArcGIS desktop or Pro.
2 Replies

Esri Contributor
Mark as New

Bookmark

Subscribe

Mute
The answer is Yes. You can configure a pagX to allow the Workflow Manager to open the layout in Pro. The pagX is required to be uploaded to your organizational Portal. You can follow the steps in below:
1. Upload the layout view as pagX in Portal. You can do it by accessing portal web page and choose Add Item - From your computer.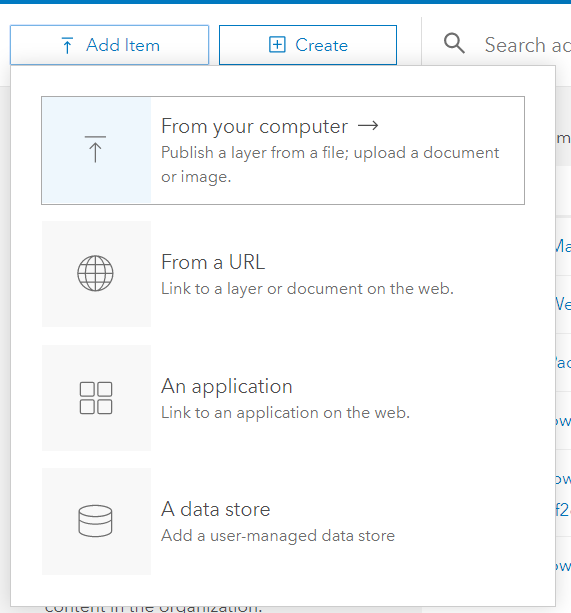 2. Configure the "LaunchArcMap" step in your workflow.
3. Configure a map for your job type and choose "Portal" as Storage type and enter the pagX Url hosted on your portal. (Hint: the url is the pagX item url, see the example we provide in the configuration dialog, also consider to share the pagX to your users group who will access it in Pro)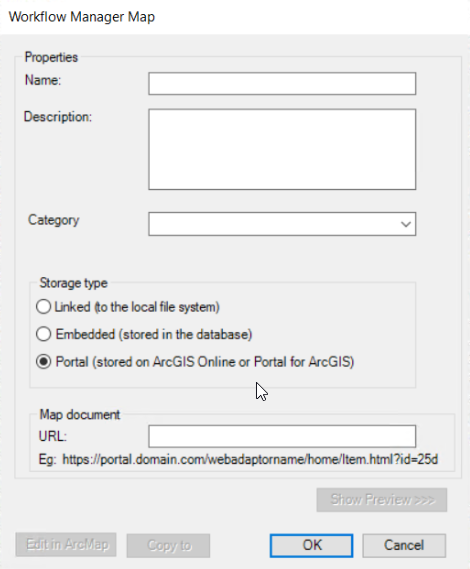 4. You can also configure the pagX as alternative map in certain LaunchArcMap step, in case you have the step configured with existing MXD already.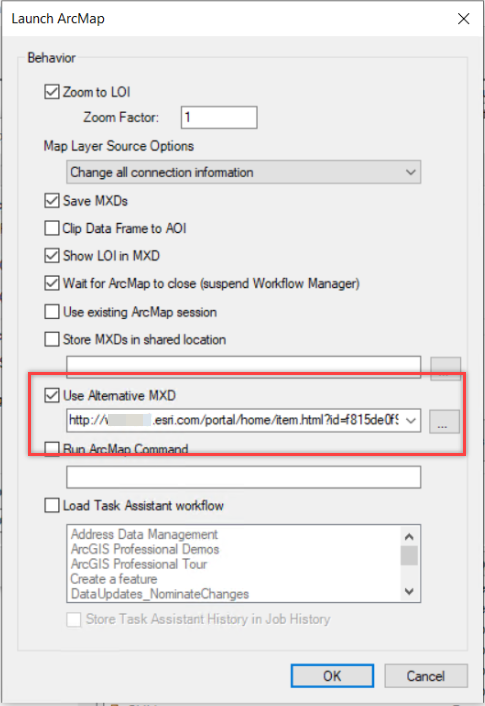 Noted that Opening PagX in Pro cannot zoom to the location defined in your job. However the job location's bookmark is available so that you can zoom to it.
I hope this help and let me know if you have any further questions.
Thanks,
Meggie

Not applicable
Mark as New

Bookmark

Subscribe

Mute
Hi Rajendra,
Are you looking for Workflow Manager to guide a user from one spot in a layout to another and have the user approve that it looks okay?
Cheers,
Michael