Occasional Contributor II
Mark as New

Bookmark

Subscribe

Mute
Is anyone successfully using WAB for developers to edit related records? If so, please respond to this post!
The reason I ask - I just went through my WAB 2.2 updates from 2.1, and not only will the Edit widget not work with my related tables ( 1 to many, etc.), but my app's don't even recognize any relationships that are set up (as in not even for viewing related records).
To make sure I'm not crazy (which, a day after the election i might be..), I tested both of these same web maps with the hosted version of Web AppBuilder via ArcGIS Online - and editing related records worked flawlessly (which goes without saying that it recognized my relationship classes/tables as well).
Really hoping i'm making a silly, minor mistake.
Thanks in advance for your responses.
wab 2.2‌ webapp builder developer edition‌
Edited to include graphic.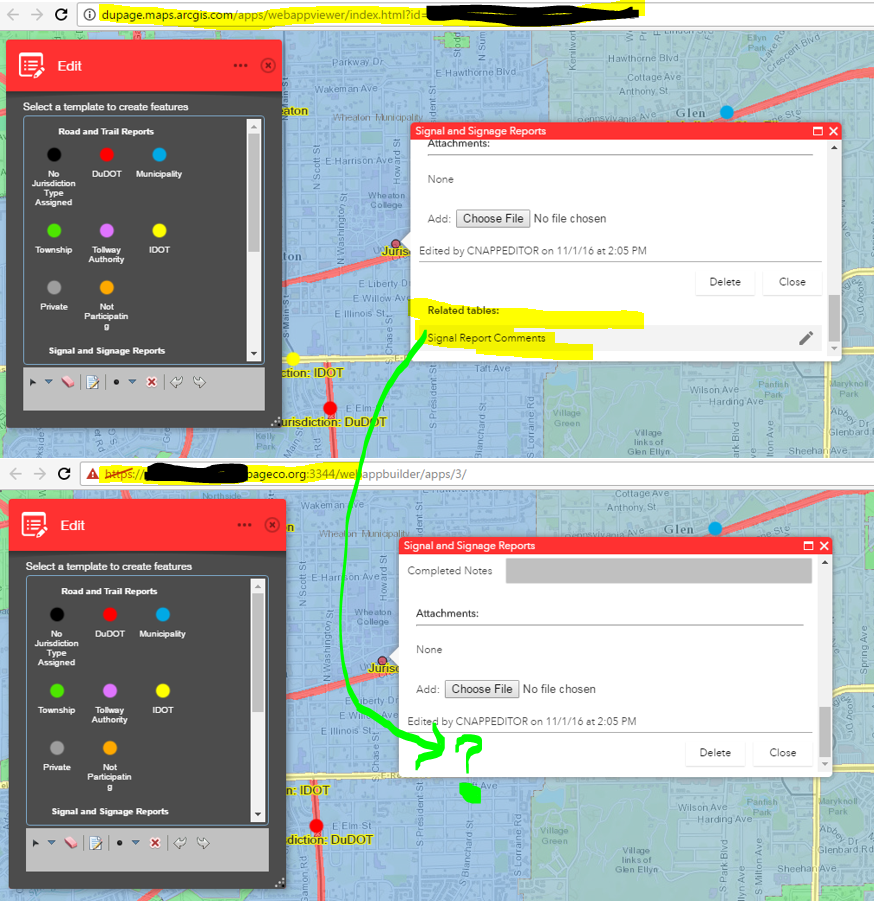 1 Solution

MVP Legendary Contributor
Mark as New

Bookmark

Subscribe

Mute
Ryan,
WAB Dev forces https if you used an https url for your portal when you first started WAB Dev and it asked for your portal url. To fix this you delete the signininfo.json file from the server folder and restart WAB dev and when it asks for you portal url you give it a http address this time.
15 Replies