Occasional Contributor II
Mark as New

Bookmark

Subscribe

Mute
Hi, I was looking for a way to apply editing to values of Survey123 data, and I was suggested using Batch Attribute Editor widget. Basically what I am wanting to do is:
I have a Survey123 survey form, via which data is logged. For example, staff would enter information on Device usage and errors for the company pool devices used. Each survey would collect data like device name, device type, date & time of usage or errors encountered etc. These data on the device usage are only entered while the devices are active - once they reach their lifespan, the devices are retired and replaced.
I have a ArcGIS dashboard linked to the Survey123 data, which show the number of active devices, number of errors encountered daily, amount of daily usage etc. I only want to display data for the active devices on the dashboard - however that means having to manually filter out the retired device names, in each of the charts inside the dashboard. This would be very time consuming.
So rather than manually actioning the filter, it seems I could create a new field inside the Survey that automatically gives each submission a default value of 'ACTIVE'. If I use the Batch Attribute Editor, I could batch-edit the 'ACTIVE' value of all existing survey submission data of device AAA111 to 'RETIRED', and use this to mass-filter the Dashboard charts. Is my understanding correct?
Additionally, the main chunk of my survey data is in a repeat layer of the survey. I have been trying to test out the Web Appbuilder and the Batch Attribute Editor widget, but the repeat layer is not showing up on the widget configuration page for selection at all. Any idea what I might be doing wrong, or is the Batch Attribute Editor not compatible with repeat layers?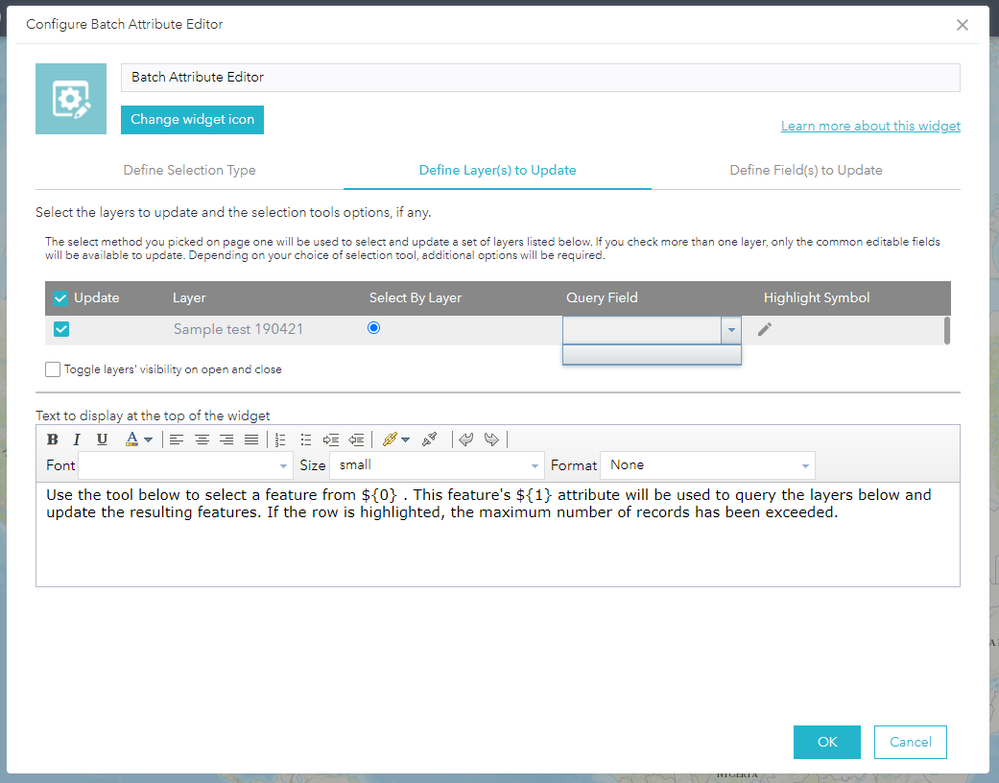 Even on Google I haven't been able to find any helpful documentation on how to set up or use the Batch Attribute Editor.. Any advice or help would be greatly appreciated!
1 Solution

by
AlixVezina

Esri Regular Contributor
Mark as New

Bookmark

Subscribe

Mute
Hi @JulietK ,
# 3 says choose a tool or a feature to draw on the map. I added the 'Select' widget for selecting features




---
I believe the selection of features has to be performed using the selection tools within the Batch Attribute Editor widget, and any selections you've performed using other widgets (e.g. Select widget) are not used.


Based on your screenshot, I think you may need to make an adjustment in the Batch Attribute Editor widget configuration. You will want to enable the option to Select by Area, with the tools to be used for the selection.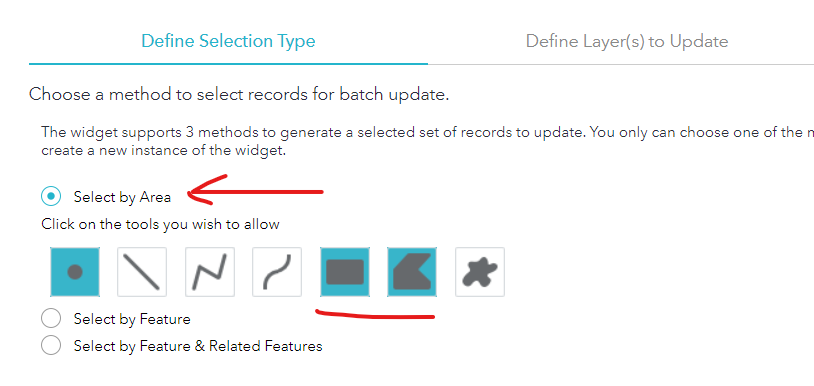 Then, when using the widget, you can use these selection tools to select the points to be edited.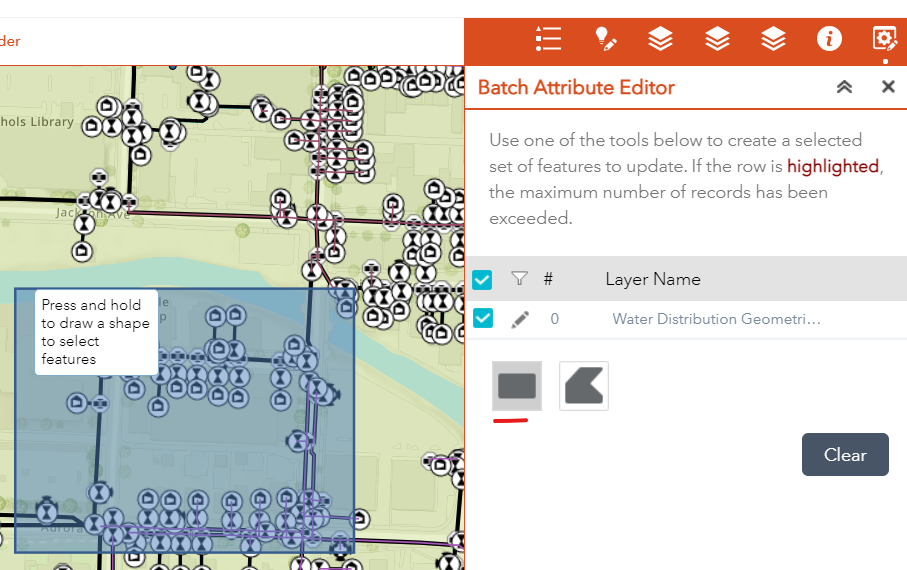 This will then display a pop-up window for editing the attributes of all the selected features.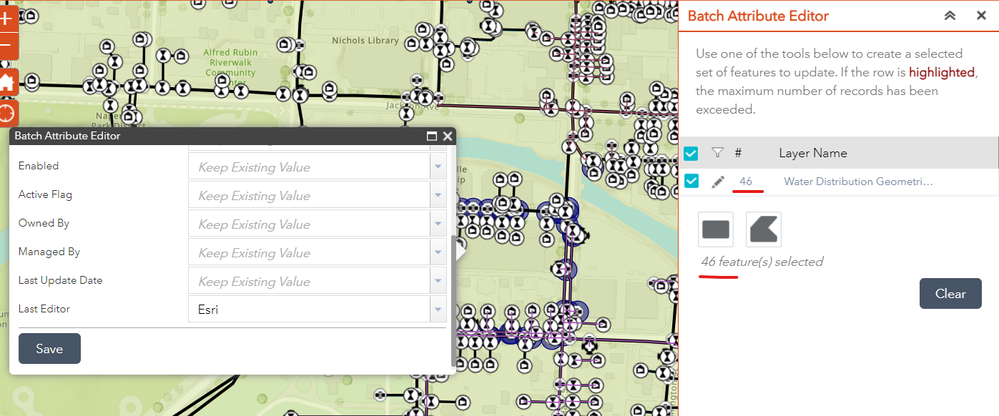 10 Replies