Occasional Contributor II
Mark as New

Bookmark

Subscribe

Mute
Am I crazy, or when I click on the map, and in my case - parcels, shouldn't the attribute table highlight with the parcel I clicked on? Also, when I click on a parcel, why don't the related records highlight in the related table in the attribute widget? All of the attributes show in the table and all of the related records show in its table, but nothing highlights or rises to the top when I click on a parcel?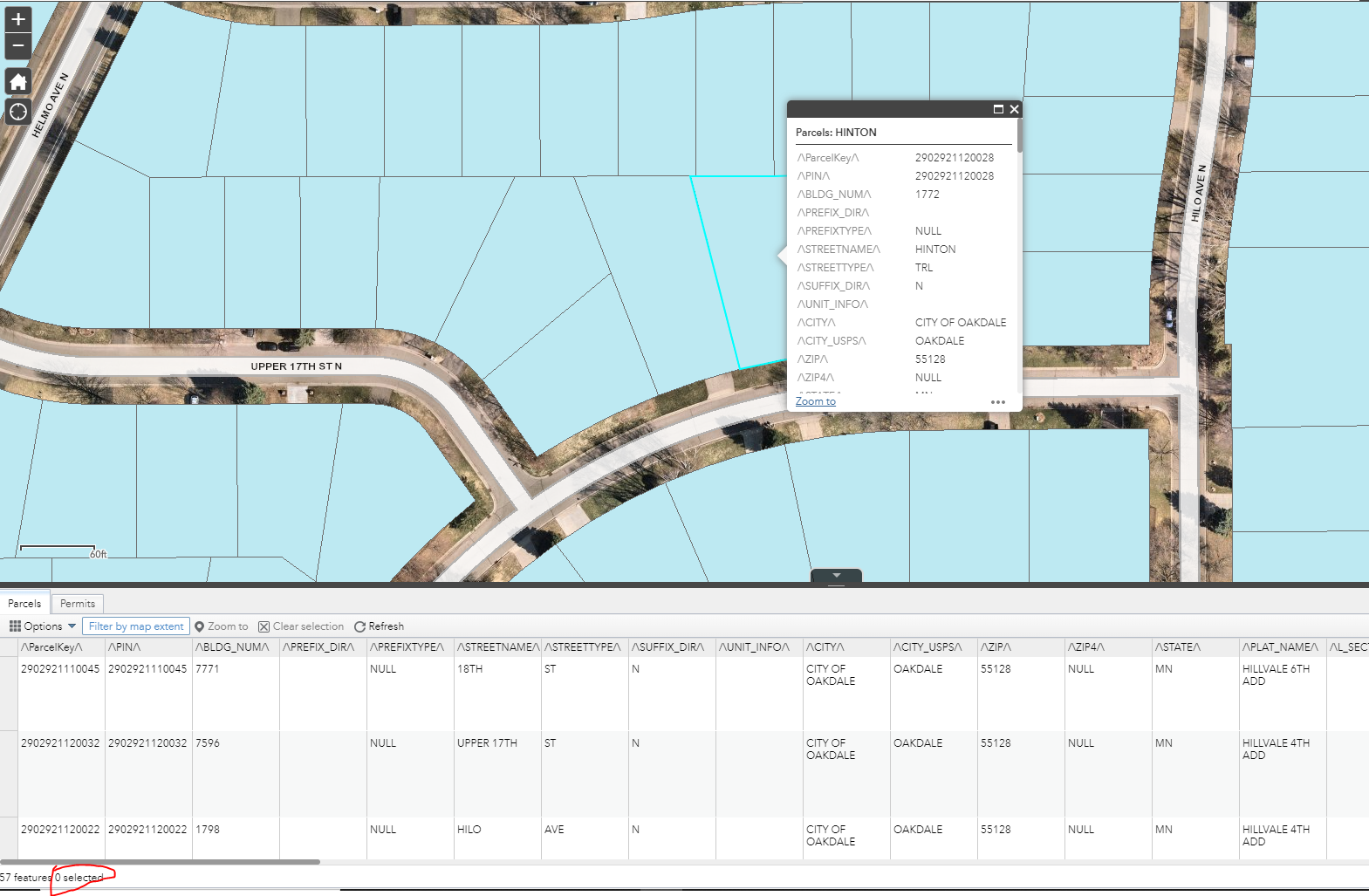 1 Reply

Occasional Contributor III
Mark as New

Bookmark

Subscribe

Mute
I really agree. The lack of this functionality makes using related tables completely unintuitive, especially for public facing applications to people who don't have any GIS experience. "Show Related Tables" is complete jargon if you've never touched a GIS before. Being able to click on on an object and have the related records immediately called in that tables Attribute Table seems like a really easy upgrade to me.