Not applicable
Mark as New

Bookmark

Subscribe

Mute
We are upgrading a UN from Version 3 to 4. Pro 2.6.6 and Enterprise 10.8.1
We followed the steps:
-Upgraded SDE instance to 10.8.1 / 2.6
-Disabled Network Topology
-Stopped service and ensured no locks existed.
-Ensured connection was branch versioned and the dataset was registered as versioned.
During the upgrade we get the attached error message. After the failure the Utility Network is unavailable and the dataset is unregistered. When attempting to register we get another failure. I'm assuming this UN Is hosed and I'm fine with that. I'm trying to determine what went wrong and what steps we can perform in the future to ensure this doesn't happen again. I created a case yesterday but have yet to hear back from Esri. Finally, we upgraded two more UN's in the same environment and DID NOT have this failure.
2 Replies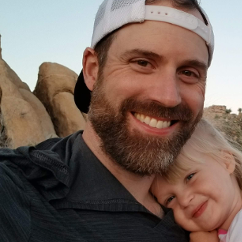 by
JonDeRose

Esri Contributor
Mark as New

Bookmark

Subscribe

Mute
Emerson, Is this a reproducible from a backup? From the error it appears as though the upgrade is attempting to add the SUPPORTEDSUBNETWORKNAME field as a non-nullable field; however I am not sure why that would be the case. When upgrading a UN from v3 to v4 this field would be added to classes as a nullable field. How does this UN dataset differ from the other two that succeed?
What is more concerning is the reference you made about the upgrade process unregistering your data as versioned. It would be interesting to investigate this further.
I found the support case you referenced. If this remains reproducible I recommend that you work with the analyst through that case to provide the backup and reproducible case for analysis.
Jon

Not applicable
Mark as New

Bookmark

Subscribe

Mute
Thanks Jon.
We restored both of the SDE instances from a backup we made before the upgrade. This reset both DB's to 10.7.1 and the UN v3. I carefully went through each step again. After the DB was upgraded I ensured topology was disabled (closed Pro twice for good measure 🙂 ) and attempted the UN upgrade with the same error. I don't know why it is failing on that field either. It doesn't make any sense. I will look further to try and determine what the differences may be if any. I know we never alter any of the UN generated/maintained fields, but again, will look further and report back. We will provide .bak files for both water and sewer. It is failing on both domains.