Occasional Contributor III
Mark as New

Bookmark

Subscribe

Mute
I have an Sewer Utility Network built out and functioning. I would like to set up a service that field user can collect data on certain types of asset types via collector. For example I want them to collect service lines but not mains and on fittings I want them to collect 6 certain types but not the rest. I have set up a map in pro linked directly to by SDE and set up templates for the assets I want them to track along with all the default values. The ones that I want to track has them broke down by asset group and asset type. The features that I don't want them to edit within that layer I just have them removed. However when I publish the feature service and test the map within portal, the Asset Types are showing as numbers instead of the descriptions. For example a Commercial Service Connection has a 1 in Asset Type instead of Commercial and all the required fields that have defaults built into the layer and the template do automatically fill out.
If I test my Network Assembly that doesn't have any breakdown of layers and is being displayed as asset group only than I don't have this issue. I would prefer for the ones they are collected to be broke down to asset group and asset type so the symbols are different and they just select the one they want from the add menu to keep things more streamlined. Especially on the fittings they will only be needing to add 8 of 20 options. I would have to scroll through a list of 20 to find just the one they want.
Is this possible?????
I have attached some screen shots of my setup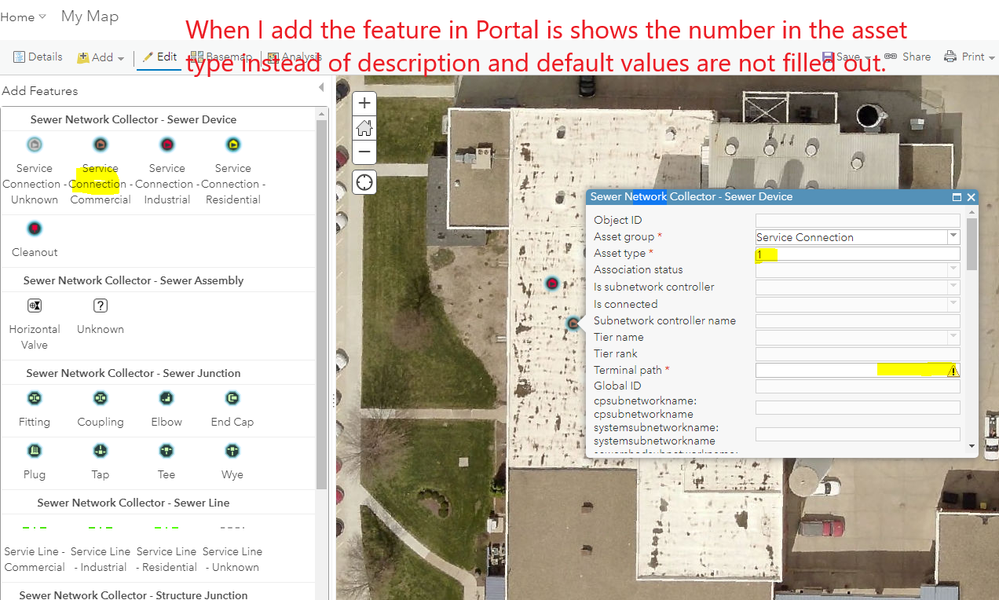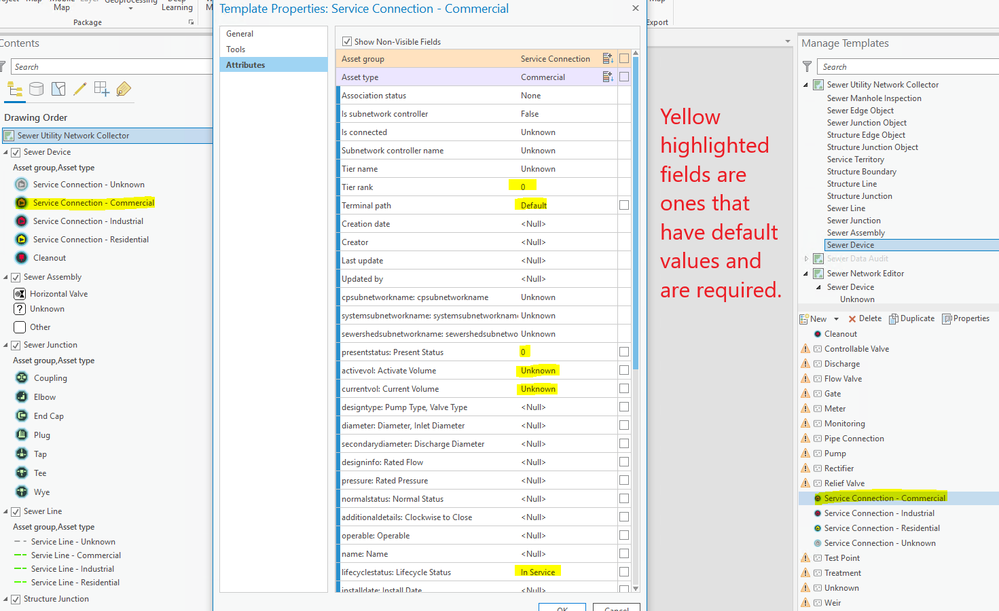 .
6 Replies