Occasional Contributor II
Mark as New

Bookmark

Subscribe

Mute

Email to a Friend
Hi all,
I'm a little new to Survey123. I have a number of surveys deployed to field crews working in an area with little to no cell coverage. Our points survey form was able to collect point data for new entries without any cell service. However, when attempting to collect a polygon without any service, the option to draw a polygon (the icon with the map) had a slash through it and would not allow users to draw any vertices.
Can Survey123 collect polygons with no cell service, like points? Or could I be missing something in the forms setup that would enable that. Both surveys have basemaps prepared for offline use.
Any help or guidance would be much appreciated!
Henry
3 Replies

Occasional Contributor III
Mark as New

Bookmark

Subscribe

Mute

Email to a Friend
Also for me...I have never noticed before.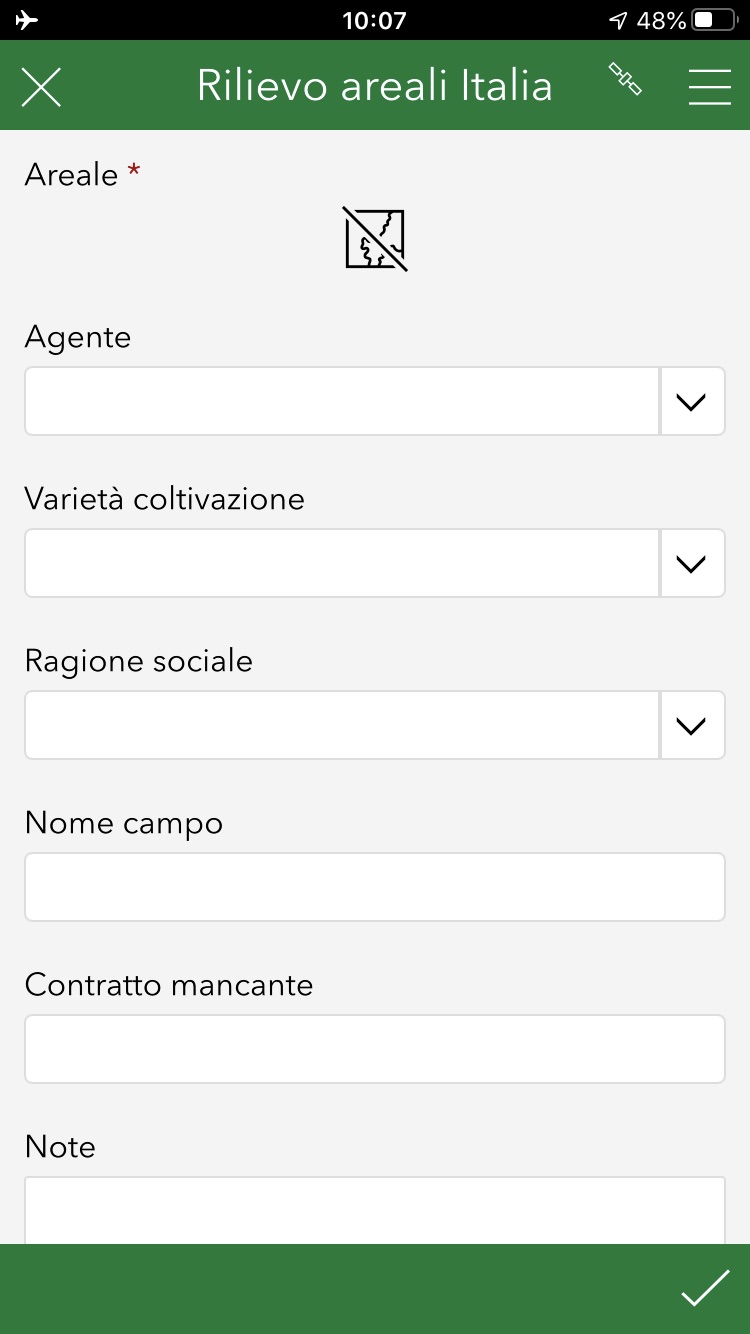 Cheers
Stefano
Occasional Contributor II
Mark as New

Bookmark

Subscribe

Mute

Email to a Friend
So with some more research, the Survey123 form in question may need to be connected to a Map Tile Package created for the area being surveyed and downloaded separately, then linked to the polygon survey form. These documents outline the process:
Prepare basemaps for offline use—Survey123 for ArcGIS | Documentation
Use offline basemaps—Survey123 for ArcGIS | Documentation
My survey did not have any prepared tile packages for offline use so that's likely why the option to create a polygon was not available.
I'm having a new problem now where my created and shared map tile package (/tpk) is not showing up as a map that can be linked after selecting the 'Add Map Link' as described in the documents above.
Henry

by
DougBrowning

MVP Notable Contributor
Mark as New

Bookmark

Subscribe

Mute

Email to a Friend
Starting to struggle with offline maps now also. Been using 123 for a long time but have not dealt with the map much. We cover 11 states so linking TPKs files is not going to cut it. We are looking at it more now since we found you cannot type in any coordinates at all if you have no offline map in 123.
There does not seem to be a download option like in Collector. I really wish you could point 123 to Collector since we have an offline map from Collector sitting right there. I talked to the team about this and they say tablet sandbox rules make it difficult. But the latest Collector versions do open up the files to the file system now (even on iOS) so it should now be possible. Users are confused as to why two esri products do not share maps or can talk to each other at all. (I would also really love for Collector to see the 123 database while offline). Map folder pick box is grayed out on iOS.
Seeing what workarounds people are using for offline maps in 123?
thanks