Mark as New

Bookmark

Subscribe

Mute
Hello
As of update 3.14.237 and 3.14.242, an issue regarding repeats has reared its ugly head. The problem seems to occur by the 3rd repeat. I've included an animated gif showing what is happening.
As you can see in the gif below, I select 'casing only' and then choose the Casing OD and Casing Wt. Once selected, a relevant field is supposed to appear for one to enter a depth. It works fine for repeats 1 and 2, but stops working on 3. The workaround I have discovered is to change the selection from 'Casing Only' to something else, which makes the entry fields appear, and then go back to 'Casing Only' and all works as it should.
What would cause this to happen when it never happened before update 3.14.237? If needed, I can pm my spreadsheet, but would need to do so with the media folder so the dropdowns can be populated. Thank you for any insight you can provide.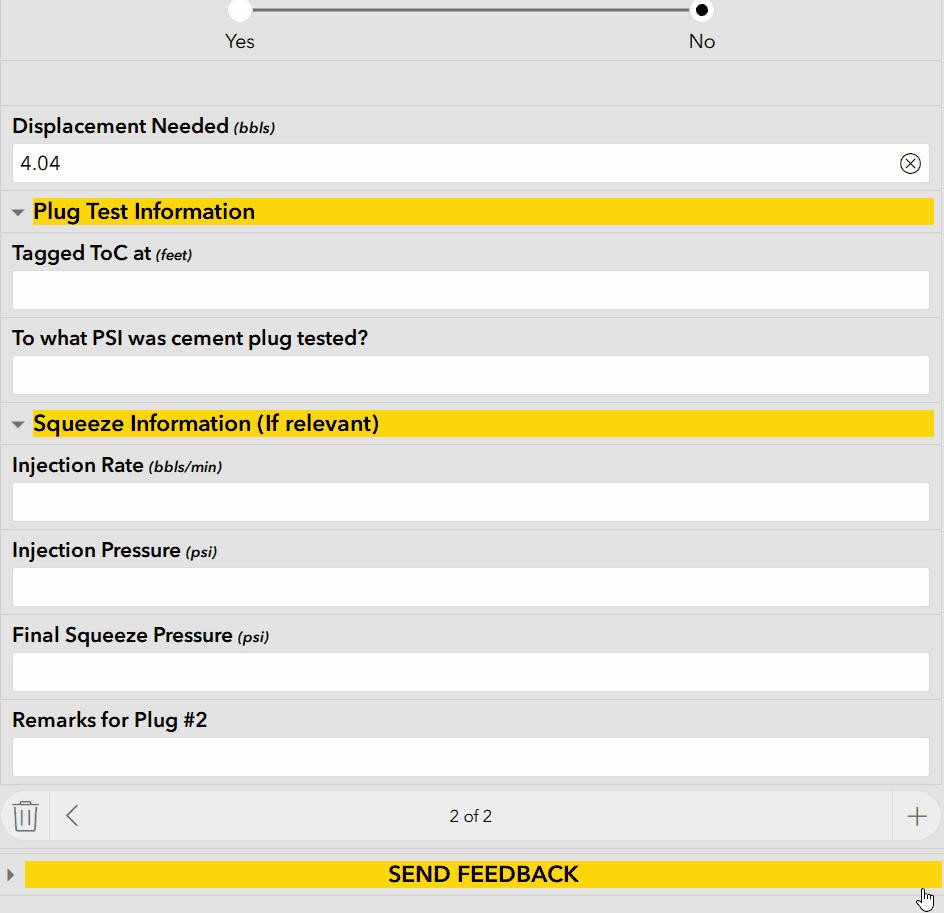 Gif of 3rd repeat not displaying entry fields
1 Solution
Mark as New

Bookmark

Subscribe

Mute
I found the culprit but not sure why it was doing what it was doing. A calculation used for relevancy was still able to count fields with a default value of 1 in three different groups when only one group was relevant. The value from the calculation should have only been one, not three. Basically, the calculation should have been 1=1, making it TRUE, but instead it was coming out to 3=1, making if FALSE. I simplified the calculation and removed the problem fields. Crisis averted for now, but don't know how it was counting fields that were not relevant. The method I was using was in place for years until now. 😕
1 Reply
Mark as New

Bookmark

Subscribe

Mute
I found the culprit but not sure why it was doing what it was doing. A calculation used for relevancy was still able to count fields with a default value of 1 in three different groups when only one group was relevant. The value from the calculation should have only been one, not three. Basically, the calculation should have been 1=1, making it TRUE, but instead it was coming out to 3=1, making if FALSE. I simplified the calculation and removed the problem fields. Crisis averted for now, but don't know how it was counting fields that were not relevant. The method I was using was in place for years until now. 😕