Occasional Contributor
Mark as New

Bookmark

Subscribe

Mute
I am trying to connect my Make account to Survey 123 so I can create automatic email notifications when surveys are filled out.
Using these instructions:
https://www.make.com/en/help/app/survey123
https://community.esri.com/t5/arcgis-survey123-blog/survey123-tricks-of-the-trade-make-previously/ba...
I tried to connect Make to survey123 so I could connect to my organization but it said that the site was unsecured.
Link to issue:
https://www.integromat.com/oauth/cb/survey123?code=R2dKiMX6PpS8Tq07GUU-dGLK4xcKGdf_hbTp7i9IwyB-SxLJ1...
NET::ERR_CERT_COMMON_NAME_INVALID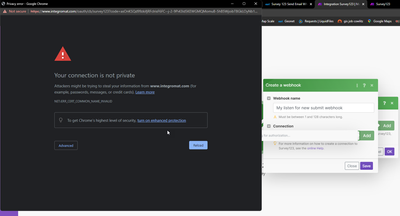 Certificate: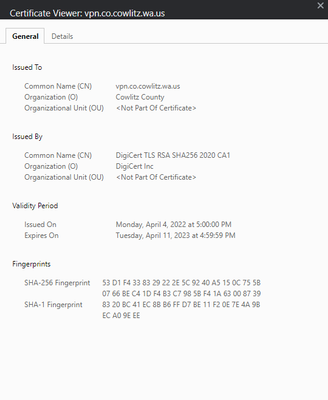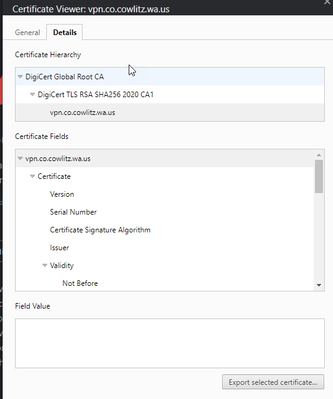 I am using google chrome, I cleared the cache: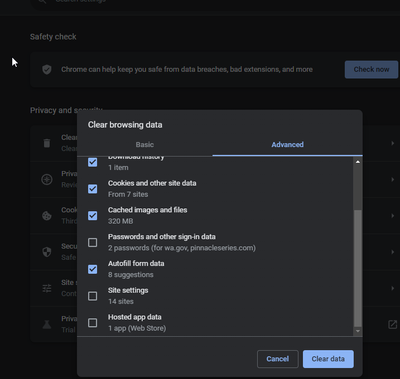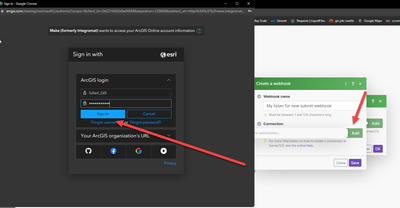 I still get the error: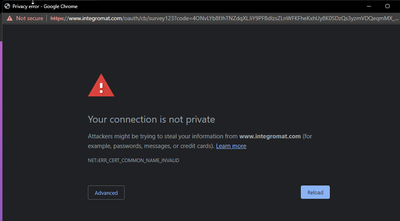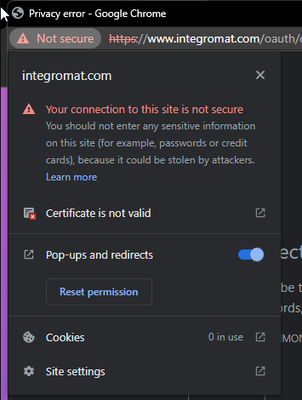 This is what the inspect tool shows on the page: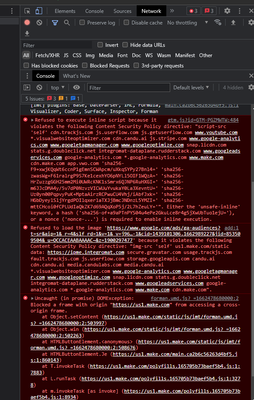 So far I have tried clearing the cache, trying incognito mode, checking my date and time information. I tried microsoft edge instead of google chrome but it didn't work either.
I contacted Make technical support and this is what they said:
"I've tested this and I could create a connection without any problems, both while using a VPN or not.
​However, it seems the invalid certificate you're getting is related to a VPN. I'm not sure if this is related to Make at all, honestly. If you have VPN on, please try creating the connection again with VPN off, and hopefully that should work."
0 Replies