MVP Regular Contributor
Mark as New

Bookmark

Subscribe

Mute
Hello,
I've created a survey using Survey123 Connect, and for a select_one question, it displays fine using the "Tablet_Portrait" appearance mode in Connect. The options are stacked vertically.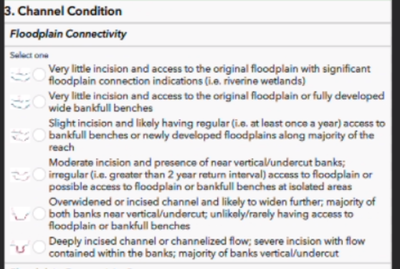 However, when I open the survey using the Survey123 field app on my iPad (the same type of device that our employees will use in the field), the question displays differently, with the choices displaying horizontally and the text is compressed.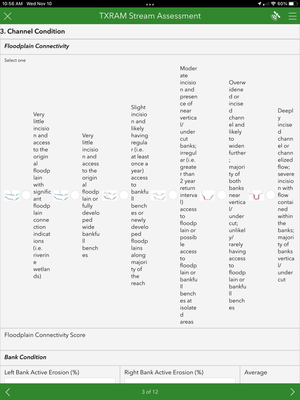 I am using the "pages theme-grid" style. I've tried different variations of compact, horizontal-compact etc but haven't found anything that will make it display the way I want on the tablet. Here is what the layout currently looks like for the page: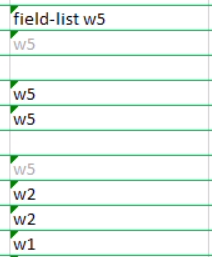 Any ideas why the version on the iPad doesn't match the preview in Survey123 Connect? And if so, how can I get the select_one options to always stack vertically? Thanks!
Best,
Katherine
1 Solution

Not applicable
Mark as New

Bookmark

Subscribe

Mute
Hi @Katherine_Clark,
I tested your XLSForm and do not see the issue with the latest Connect and field app version. The latest versions available are Connect 3.13.249 and Field App 3.13.244.
I think the problem you are seeing is that you are using version 3.10 of the field app on iOS, which is a fairly old version and there were known issues with how long choice list labels get displayed and using grid theme layouts. And for Connect you are using 3.12, which has some fixes in it for choice lists. Since then with 3.13 more fixes for grid theme layouts and choice lists have been improved.
https://doc.arcgis.com/en/survey123/faq/whatsnewsurvey123.htm
Regards,
Phil.
4 Replies