New Contributor II
Mark as New

Bookmark

Subscribe

Mute
Hello
I'm trying to publish a basic StoryMap publically but I'm receiving two errors - 'Sorry! There was a problem saving your StoryMap' and 'Sorry! There was a problem publishing your StoryMap.' The consequence is that the latest updates to the StoryMap are not showing: https://storymaps.arcgis.com/stories/b6948e1c62e94c169e14116e9a37060d
In addition to this, I'm sometimes getting the 'Hmmm there seems to be an issue' when I test the shared link.
All items are shared publically, I am an administrator and have tested this in the latest version of Chrome and Edge.
I see older forum posts detailing similar issues but none of the workarounds have assisted.
Thank you
3 Replies

by
MCameron

Esri Contributor
Mark as New

Bookmark

Subscribe

Mute
Hi @PorterC
Could I check with you if this is a new Story Map, or if this is a story map that has been duplicated from another Story Map, and then some changes made that you are trying to save?
We have seen issues before with duplicating Story Maps, and it is generally a better practice to create new Story Maps from scratch.
If this is a new Story Map, not a duplicate, could you please try saving/publishing the Story Map again, only this time recording web traffic, to see if this gives any details of what may be causing the issue? To do this please complete the following:
Open the Story Map in the browser
Click F12 to open the Browser Dev Tools
In the new window, open the "Network" tab
Ensure that the process is recording (the record button is red on the left side of the sub toolbar)
Now try saving/publishing the Story Map
Once the error occurs - please download the .HAR file by clicking the down arrow on the right of the sub toolbar of the Dev tools window.
Please attach the .HAR file to here for us to review 🙂
Martine

New Contributor
Mark as New

Bookmark

Subscribe

Mute
Hi Martine,
I'm having the same issue and it is for a story map I created from scratch. It worries me a bit because it is the second time it happens and I have already re-created the story map from scratch. I am working on an organizational ArcGIS Portal, so I do not have full privileges; for example, I can't publish the app as "public" since it must be approved by other people and so on. For this reason it worries me a bit: I must be sure it works fine otherwise this kind of issue can complicate things in case there will be updates once the app is public.
I attached a screenshot of the error, while I couldn't add the HAR file as attachment due to its dimension. I created a WeTransfer link, hope it is fine: https://we.tl/t-XZcC2q9QfR.
For now I can re-create the story again, but it is the second time in 2 months that this happens, definitely not a good thing at all. Hope this can help solving the issue.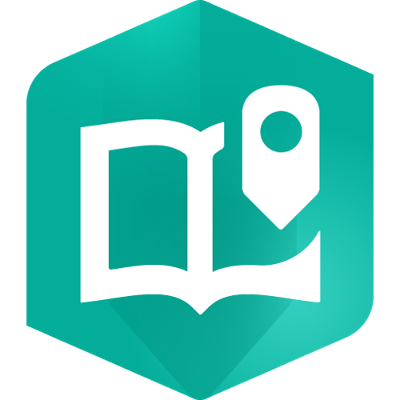 by
OwenGeo

Esri Notable Contributor
Mark as New

Bookmark

Subscribe

Mute
@Sibiand -- I apologize that you have experienced this issue publishing a story on your enterprise portal. Since there are so many possible variables, this is not the type of issue that we can troubleshoot on the community forum. Please contact Esri Technical Support and share whatever information you can with them about the situation so they can help troubleshoot this.
Owen Evans
Lead Product Engineer | StoryMaps