New Contributor III
Mark as New

Bookmark

Subscribe

Mute
Hi there, we are making a story map with several web maps (in sidecars) which have popups. We're wondering if there are ways we can:
1. Enable the popups to appear on hover instead of click. We followed this tutorial (supplemented by this tutorial), but the steps it outlines for how to embed the media map web app into the story map did not work for us (we followed all the steps but nothing seemed to happen in our story map). Next, we tried embedding the media map web app into the story map directly, but the only way we could find to do this was adding it as an iframe, which meant that users have to click on it in order to interact anyway, which defeats the purpose of having hover pop-ups. Is there another way?
2. Allow mobile readers to tap on the sidecar map to see popups without causing the map to expand to full screen view. As it is, a reader who wants to see a popup first must tap on the map, then tap again to actually see the popup, and then tap a third time to close the full-screen view and return to the story.
It would be such a boon for user experience if these were possible. The fewer actions our readers have to take, the better.
Thank you in advance for any insight!
2 Replies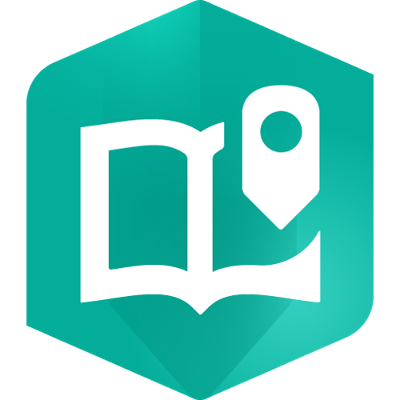 by
OwenGeo

Esri Notable Contributor
Mark as New

Bookmark

Subscribe

Mute
@MartySchnure -- 1. You have the option to remove the click-to-interact popover if it works best for your embedded content. The downside of this is that sometimes readers might inadvertently zoom the map with their scroll wheel since the embed is always active. To prevent this you may be able to disable scroll-zoom on the embedded mapping app, but not all apps support that.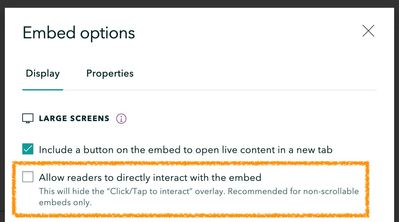 2. Thanks for your feedback about interacting with maps on phones. We are doing a review of the experience for interacting with maps on mobile devices and will take your comments into consideration. The challenges with this are that there is such a small amount of screen real estate on phones that showing a pop-up in a small map can get very cramped. We are looking at some other ways to make this better.
It would be very helpful if you could submit this as an idea on the ideas board along with screenshots of how your maps look on phone screens and a description of the current interaction experience vs. what you would like to happen.
Owen Evans
Lead Product Engineer | StoryMaps

New Contributor III
Mark as New

Bookmark

Subscribe

Mute