New Contributor III
Mark as New

Bookmark

Subscribe

Mute

Email to a Friend
Using engine v100.6.0, since as far as I know the 3D rendering speed problem introduced in 100.7.0 and worse in 100.8.0 is not yet resolved.
I have a simple .obj file. I simplified it as much as possible to determine why I was getting the behavior I was getting. Here's the .obj file, I'll also attach:
# Cube.obj
g Cube
v -1 1 -1
v 1 1 -1
v 1 1 1
v -1 1 1
v -1 -1 -1
v 1 -1 -1
v 1 -1 1
v -1 -1 1
#top
f 1 4 3 2
#front
f 1 2 6 5
#right
f 2 3 7 6
#back
f 4 8 7 3
#left
f 1 5 8 4
#bottom
f 5 6 7 8
So just a 2-unit cube centered at 0, 0, 0. I know there's a simple cube that can be generated; I'm just trying to understand the engine's behavior w.r.t. .obj files so I can make my own .obj files dynamically later.
I'm trying to anchor it at the center. This does not appear to work, either by AnchorPositioner.Center or AnchorPosition.Origin.
It seems clear that both Center and Origin should work the same. Here I've added this .obj file to my scene with its AnchorPosition set to Origin; I've also added a text label "0" at the given point and also I have a cone with AnchorPosition.Top which has its top set to the same point. In this case, the SymbolSizeUnits are set to Meters, and width == height == depth.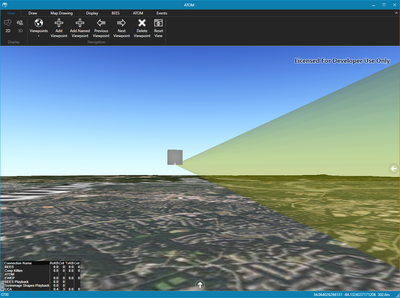 Obviously this is not correct. The origin is in the center of the cube. Here I'll try AnchorPosition.Center: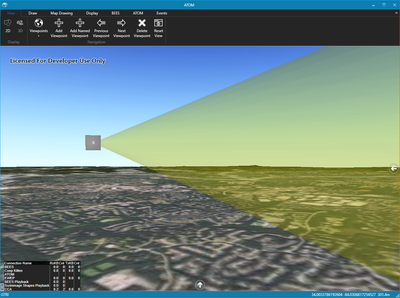 This looks right, although I've had problems with this when the points aren't as regular as this. So that looks correct.
Now we'll try SymbolSizeUnits.Dips, AnchorPosition.Center: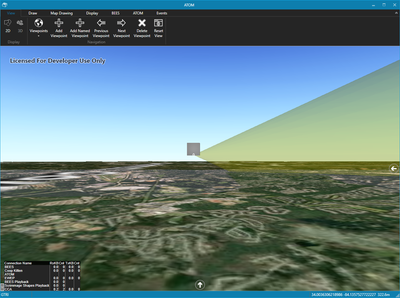 Now we're anchoring to the bottom again for some reason. This behavior is different for SymbolSizeUnits.Dips vs. SymbolSizeUnits.Meters, but shouldn't be.
Now I'll try SymbolSizeUnits.Meters, AnchorPosition.Origin: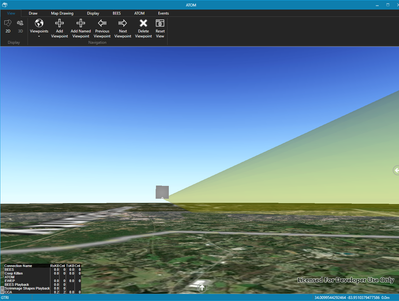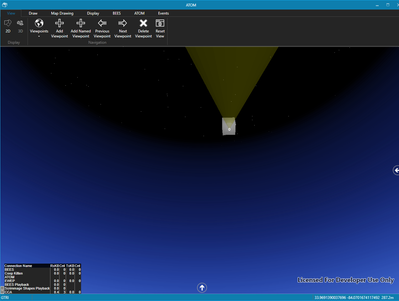 This is anchored to the bottom too. It doesn't appear that I can do anything to actually anchor at the center in SymbolSizeUnits.Dips mode. It always appears to use AnchorPosition.Bottom instead.
Is there anything I can do differently to be able to anchor at the center?
It would be ideal if I could use AnchorPosition.Origin, since I can control that, but it doesn't appear to work in any of these cases. It appears to replace Origin with Bottom. Perhaps internally it translates .obj vertices so the bottom is placed at a y value of 0?
Also, can you describe the algorithm used to determine the centroid of the object? I was creating another object and it wasn't at all clear where the centroid was considered to be, and it was causing it to rotate the model away from the point I wanted it to center at.
I tried adding additional unused vertices to "balance" it so the center would be the right point, but it was unsuccessful.
22 Replies