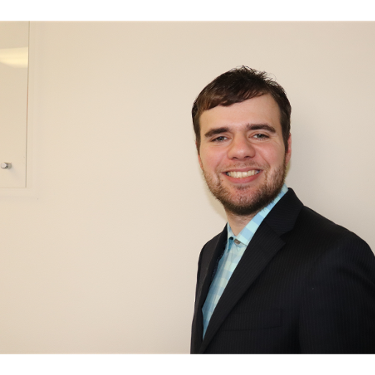 Occasional Contributor II
Mark as New

Bookmark

Subscribe

Mute

Email to a Friend
I'm seeing a difference in the way the suggestion/geolocation functionality works in ArcGIS Pro compared to Runtime. I've finally come up with a locator that works the way I want it to in pro, but it does not work the same way in runtime.
Search in Pro: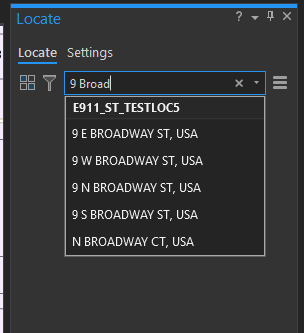 Search in Runtime: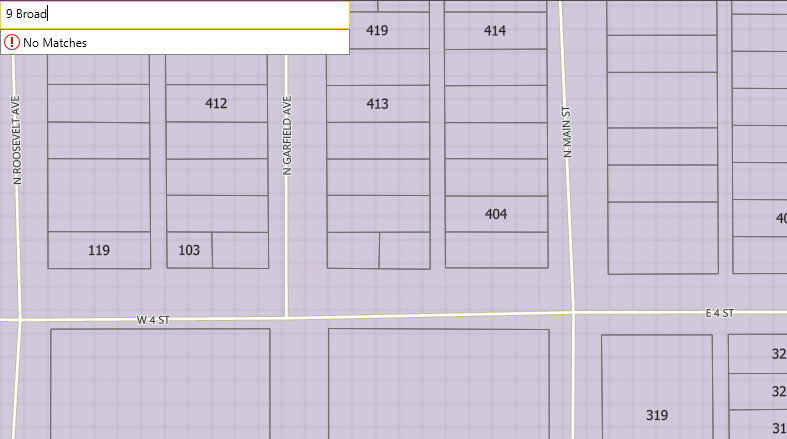 If I put 9 E Broad in the locator search in runtime, it turns up a result, but that's exactly what I'm trying to avoid. As far as I understand, I'm using the same exact locator in both Pro and Runtime. Please tell me I'm missing something obvious here!
Repro Project:
https://helpdesk.alertts.com/content/ArcGISApp1.7z
Edit: Just FYI, this is a Street Address Locator created in ArcGIS Pro 2.3.2 being consumed by Runtime SDK 100.5.
1 Solution

by
PreetiMaske

Esri Contributor
Mark as New

Bookmark

Subscribe

Mute

Email to a Friend
Hello again Kyle,
I have some update on the issue with differences in suggest results returned. When performing Suggest operation, Pro automatically uses an extent to limit results. So doing a runtime search with just the text is not the same. So, to do a search that is similar/same you need to set SearchArea on SuggestParameters to the same search area Pro uses. But getting the two to use the exactly the same values is not easy. I tried following extent that gave me first two matching results that I see in Pro. You might have to refine search extent to get results matching Pro.
```
private async void LocationSearchBox_KeyUp(object sender, KeyEventArgs e)
{
if (e.Key == Key.Enter && !String.IsNullOrWhiteSpace(LocationSearchBox.Text))
{
Geometry searcharea = new Envelope(-10679603.1849148, 4311158.5891781, -10670629.0567609, 4315725.11168142, SpatialReferences.WebMercator);
var suggestParams = new SuggestParameters { MaxResults = 10, SearchArea = searcharea};
```
13 Replies