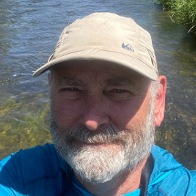 by
JoeBorgione

MVP Esteemed Contributor
Mark as New

Bookmark

Subscribe

Mute

Email to a Friend
I'm seeing what I think to be odd behavior when running tools in ArcGIS Pro 2.5. Captured in the gif below is the run bar of a Table to Table tool in which I am converting a csv file with 79 records into a file geodatabase table. However, I have seen this same behavior in other tools; geocoding addresses comes to mind as one. At at any rate, notice how it hangs at 4% and then pops to 100%. What is the residual processing once it reaches 100%? Is this expected behavior?

Here's another one with 33 records in the csv... What's up with the 'pending' status? (there's that pesky 4% hang again...)

can't wait to retire....
2 Replies

New Contributor II
Mark as New

Bookmark

Subscribe

Mute

Email to a Friend
Pending...............................................................................

by
DrewFlater

Esri Contributor
Mark as New

Bookmark

Subscribe

Mute

Email to a Friend
It likely depends on the processing that the tool is doing, your inputs and outputs, number of fields, if you've asked the tool to transfer domains and subtypes, if an expression is being applied, etc. (this tool can do a lot).
I ran the most vanilla Table to Table I could find, moving 1million records from a feature class to a file gdb table, and the progress bar is quite smooth.
Based on your images, the progress bar is definitely not ideal in your case, it would be great if you could work with Esri Tech Support for them to understand your case and get it to development for improvement.