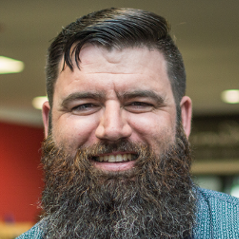 Regular Contributor
Mark as New

Bookmark

Subscribe

Mute
Has anyone tried rotating text in ArcGIS Pro? I am having issues with a simple rotation, i just want to rotate about 25 degrees clockwise to align with a polygon, and each time I do this it flips upside down, video for clarification: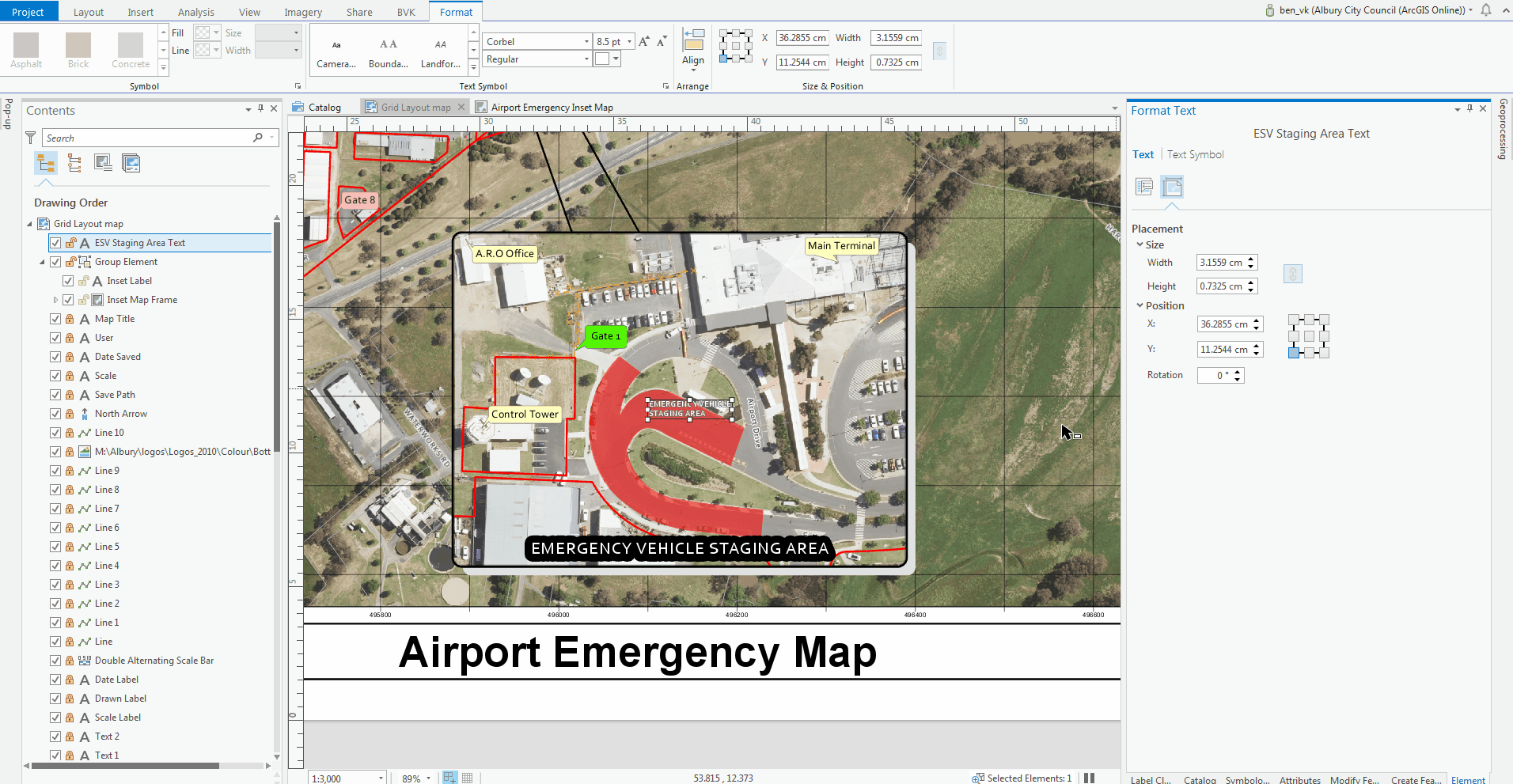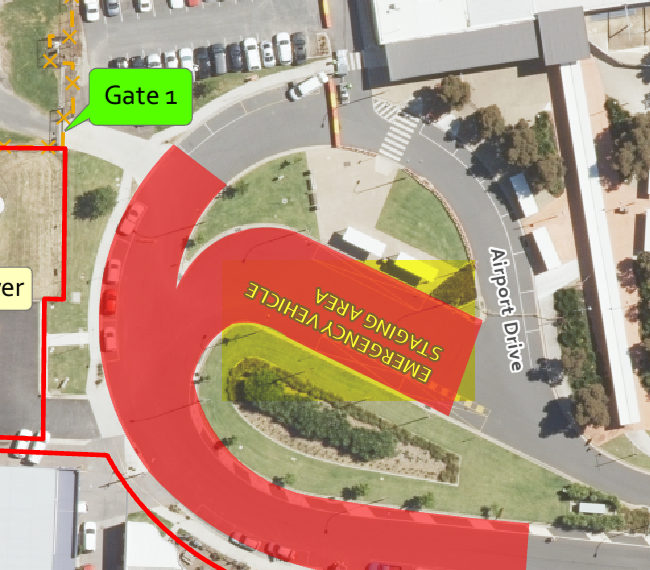 This should be the most basic of tasks, but Pro is making it exasperating!
1 Solution

by
KoryKramer

Esri Community Moderator
Mark as New

Bookmark

Subscribe

Mute
Ben,
I haven't researched this extensively, but believe that this could be related to [BUG-000115854: Add a parameter to flip text with halo in the Layout view in ArcGIS Pro.]
Let's see if we can get things right-side-up.
It looks like you're working with point text: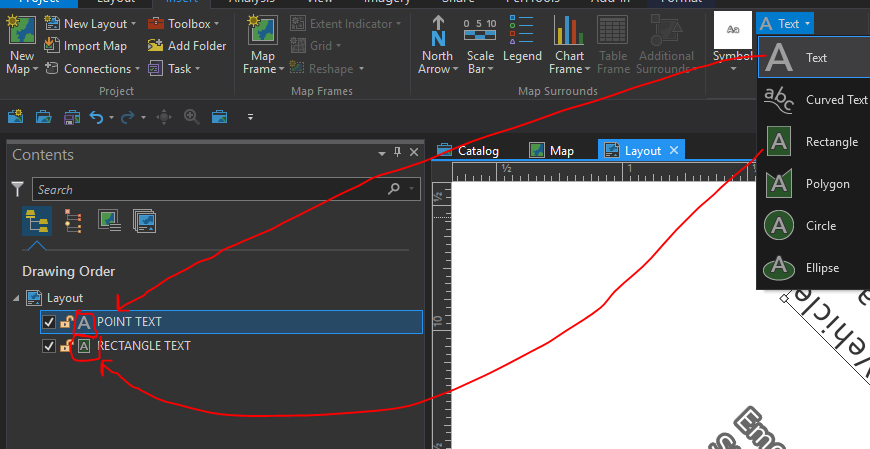 I agree, I'm a bit exasperated working with this. It appears that I get a Rotation value for the Text Element as well as the Text Symbol, and that when using Point text, I can't change those two independently. If I change one, the other matches it. And when it's upside down, well... I'm stuck.
Try adding your text as Rectangle text, and then note that the Text Element rotation is controlled separately from the Text Symbol rotation. Let's see what we can do.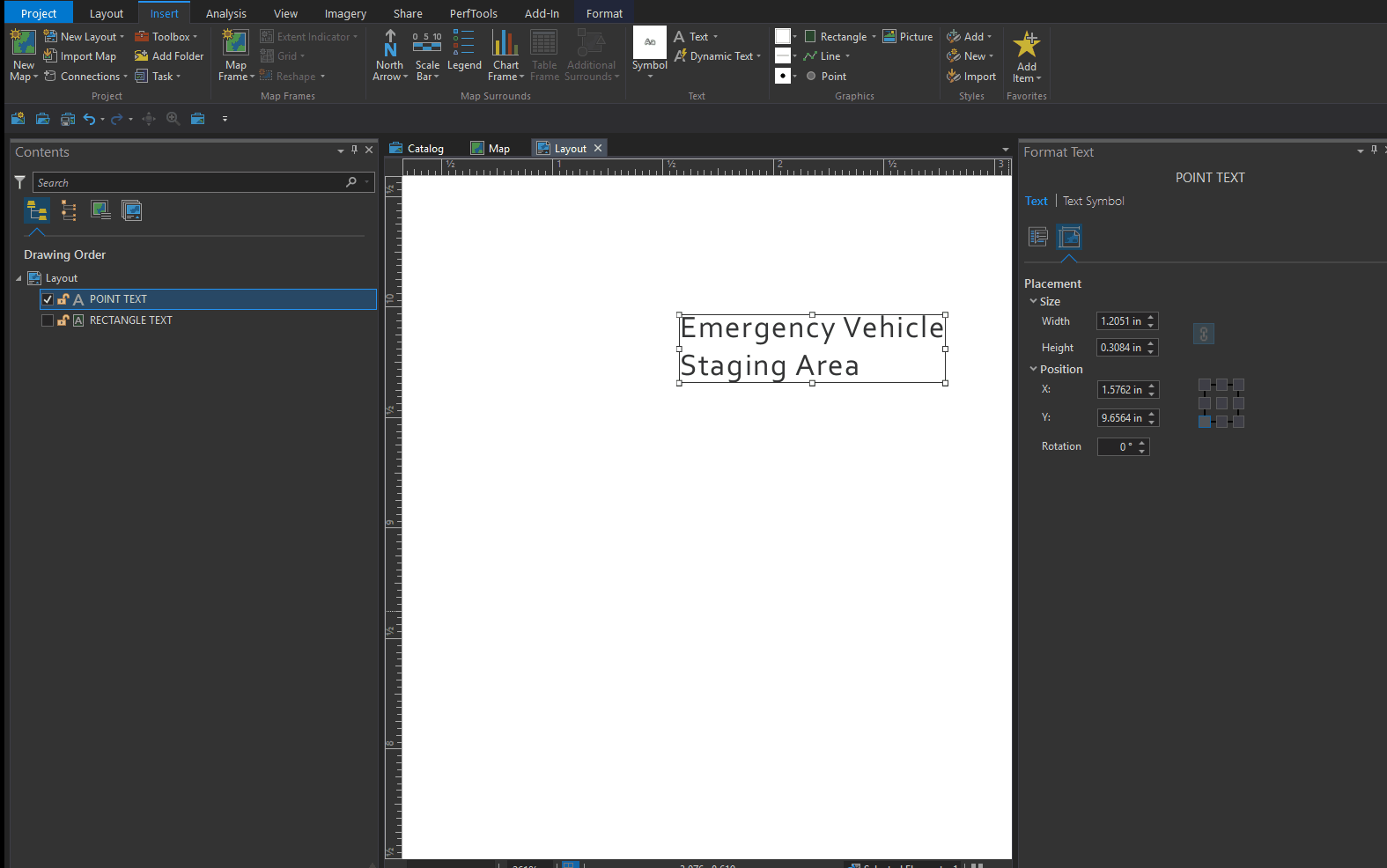 7 Replies