New Contributor III
Mark as New

Bookmark

Subscribe

Mute
Hello,
I have a problem on Enterprise Geodatabase PostgreSQL 9.4 when I use some geoprocessing tools when select "Feature Class Location" is veryyy slow to select feature dataset, around 2 hours to select.
I clear metadata history as some people tell but nothing. My server is windows 2016 on Azure.
When I select a tinny feature dataset is ok, but when I choose a feature dataset with 10 huge feature classes, is toooo slow. I don't know what I do to solve this problem. any help ?
Note that, when I use pgadmin to select data is everything ok, using ArcGIS PRO ou ArcCatalog no. very slow.
1 Reply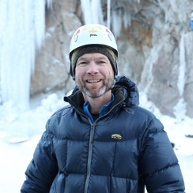 Esri Notable Contributor
Mark as New

Bookmark

Subscribe

Mute
What release of ArcGIS Pro are you using? At ArcGIS 2.9, the following versions are supported - PostgreSQL 13.3 (64-bit), 12.7 (64-bit), 11.12 (64-bit) and 10.17 (64-bit). 9.4 is an old release of PostgreSQL. A couple things to try - have any database maintenance GP tools been run on the feature classes? If not, I would run Analyze, Analyze Datasets, Rebuild Indexes and if you're working with versioned data, the Compress GP tool. All these tools will optimize queries, selections and such.