Occasional Contributor
Mark as New

Bookmark

Subscribe

Mute
I am using the Customize the Ribbon tool to create ribbons for our organization to use.
I worked on it for awhile this morning but it suddenly reverted back to where I had left off editing about an hour previously.
I was working on a project on my PC, then opened a new project on the server to create a template for our staff to use. The ribbon showed up fine in both locations then suddenly reverted back. I am wondering if I broke it somehow. I saved the project several times so I know it wasn't a saving issue.
This is what it reverted back to: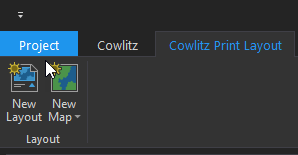 This is how it looked before the settings reverted back: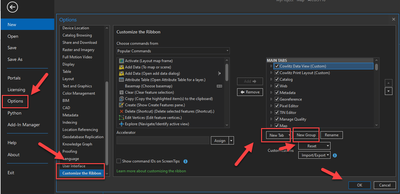 As a side note I haven't done this before, so if there is something I need to do to save the ribbons so I can add them back again if they get lost let me know. I want to create this for our whole organization to use.
When I do software updates to newer versions of pro will it delete the ribbon? I just want to figure this out and be able to plan ahead.
Thank you!
1 Solution

Frequent Contributor
Mark as New

Bookmark

Subscribe

Mute
I love the way you've organized things! That shouldn't happen though...it should save with your application preferences. I'll let someone wiser than I weigh in on exactly where, but they should live somewhere inside your C:\Users\<User>\AppData folders. Nothing jumped out at me when I peeked; I don't know enough about the organization of the Local\Esri\ArcGIS Pro or Roaming\Esri\ArcGIS Pro folders but based on my experience of resetting those, I know it's somewhere in there. Do you have something that may have reset those folders, such as a PC that wipes itself on reboot?
In the future, though, you can use that "Import/Export" button to save your customizations to a text file, which can be sent to different users and re-imported should you ever lose it again. It's also editable to some degree in a text editor, though few details are available as to how. I know that you can change the size of things from 'large' to 'small' and rearrange things easily enough.
Export option: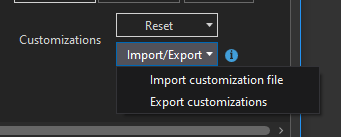 Custom tab w/ small icons:

Text file with size options:

5 Replies