Esteemed Contributor
Mark as New

Bookmark

Subscribe

Mute
ArcGIS Pro 2.9.0: How to have dynamic "display XY data"?
For example, in the screenshot below, 20 points are displayed.
Now, if a new record is added to the table with xy coordinates, how to get it plotted automatically?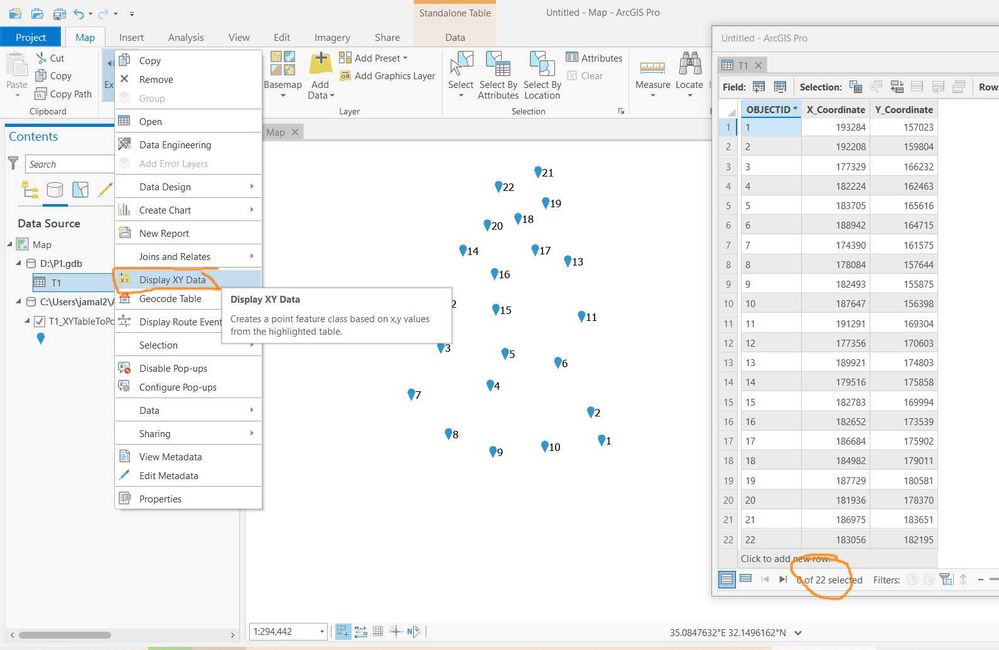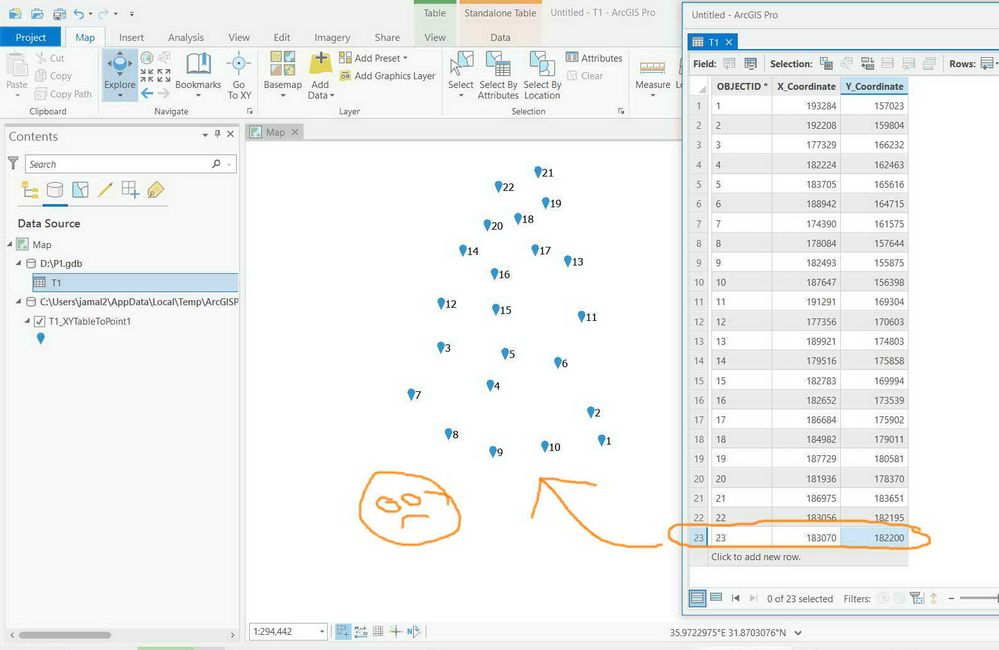 ----------------------------------------
Jamal Numan
Geomolg Geoportal for Spatial Information
Ramallah, West Bank, Palestine

2 Replies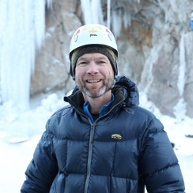 Esri Notable Contributor
Mark as New

Bookmark

Subscribe

Mute
Jamal - dynamically I don't think you can do this but with a simple model you can. I created a model using 2 GP tools - Make XY Event layer and Feature Class to Feature Class. Below you will see my progression from start to finish. This model can be run manually or automatically as a python script using Windows Task Scheduler to run every morning at 3 AM. See my graphics below: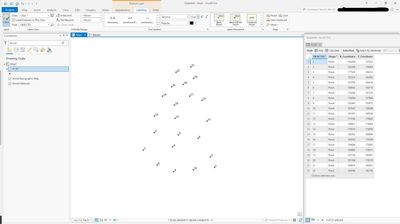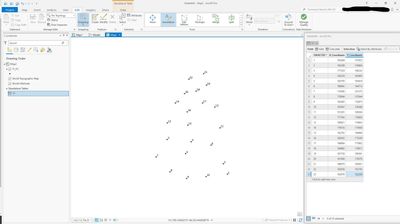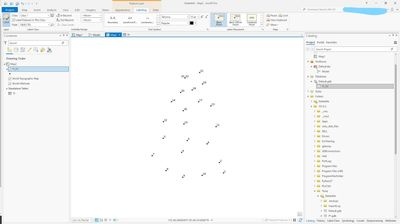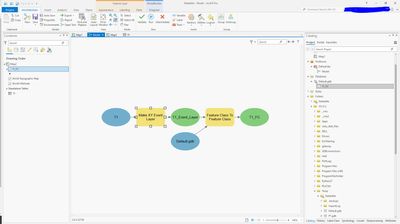 Regular Contributor
Mark as New

Bookmark

Subscribe

Mute
I have had the same question about how to make this a dynamic display of points.
After reading this post https://community.esri.com/t5/arcgis-pro-ideas/intuitive-consistent-wording-for-quot-display-xy/idi-...
Note: The three options above are not to be confused with the "Make XY Event Layer" GP tool, which creates a dynamic event layer, not a feature class.
I realized that if you run the Make XY Event Layer gp tool then it adds the points tot the map and updates on the fly and not create a new layer but just displays the points. No need to schedule a script to run to update.