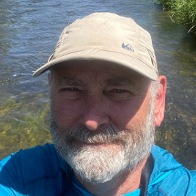 by
JoeBorgione

MVP Esteemed Contributor
Mark as New

Bookmark

Subscribe

Mute

Email to a Friend
Using ArcGIS Pro 2.7.2 and a composite locator.
I'm seeing what I feel is odd behavior when geocoding. (See image below). This address 9113 W MAGNA MAIN ST initially shows as unmatched, but there are two 100% match options available to me. What's up with that? I sure would hate to plow through 3500 'unmatched' records just to find out they really are valid...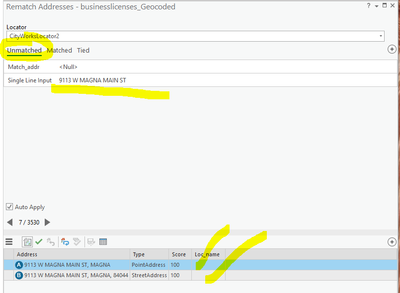 This problem I've mentioned in the past has reared it's ugly head again, where you adjust an address in the Single Line Input field, only to be bounced back to record #1. The strangest thing about this is yesterday I didn't get this problem, and today, using the same locator but a different file of addresses I am...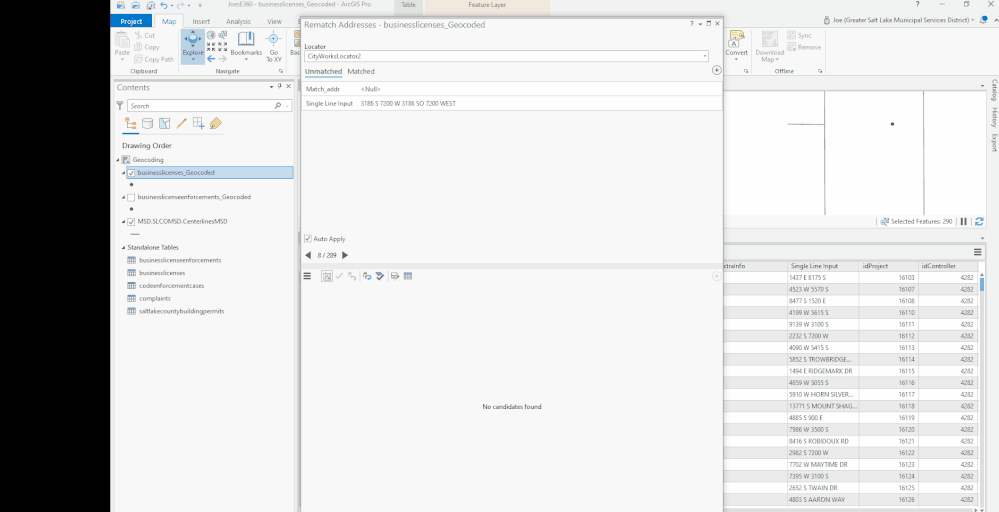 and towards the end of the day...
Notice the address 3215 S Valley St went unmatched yet I can use the find tool with the locator I used (CityWorks2) and it hits on an address point...I have the locators set to Match With No Zones = YES....
That should just about do it....
17 Replies