Mark as New

Bookmark

Subscribe

Mute
When creating a chart in ArcGIS Pro, it would be handy if we could disable the legend component of the chart. It's not always necessary to have it displayed as the symbology can be setup to match the layers in the map which are then displayed in a dynamic legend as well.
In the interim, we've made a workaround as per below;
1. Create Chart
2. Under Series, customise value symbols to match layer symbology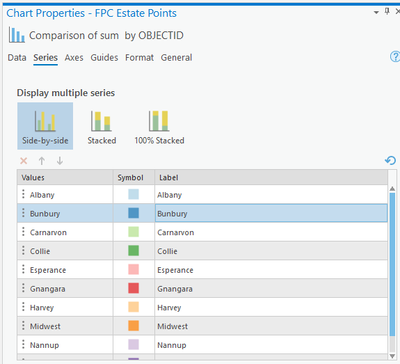 3. Edit the Label to be a single space (i.e. " ") - deleting the Label outright results in the Value being used instead, thus the space.

This will result in the chart looking like this;

4. Create a Rectangle Object in your layout, formatting it to have solid white fill and no border and drawing it over the top of the legend symbols circled above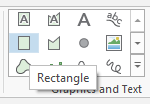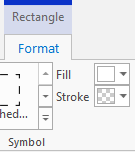 This will result in the symbols being masked. I suggest grouping the rectangle and the chart in the Table of Contents to keep them paired and ordered correctly in the event you change things in your layout.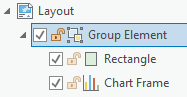 Obviously, it would be much easier if there was a setting in the Chart element properties pane that let us enable/disable the legend in the first place (example below).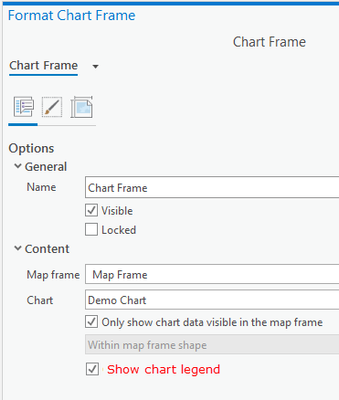 4 Comments
You must be a registered user to add a comment. If you've already registered, sign in. Otherwise, register and sign in.