Mark as New

Bookmark

Subscribe

Mute
Today I finally became frustrated enough to suggest a UX change. Change the Delete Field tool UX to a list of fields with check boxes (yup like ArcMap) I just timed myself in setting up the tool to delete a number of fields from an intersect analysis result. Arc Map 19 seconds from clicking the tool to complete task. ArcPro 2 min 1 second for the same task.
Arc Pro also took a lot of additional concentration because a number of the fields had similar names and none of them were "human readable" (Thanks TIGER!) The UX design has a human operator over head of 637% on this one task! Add to it the need to refocus concentration of the larger analysis for which this is a small part and the overhead becomes much larger. Please help me work, don't give me things that take me off track.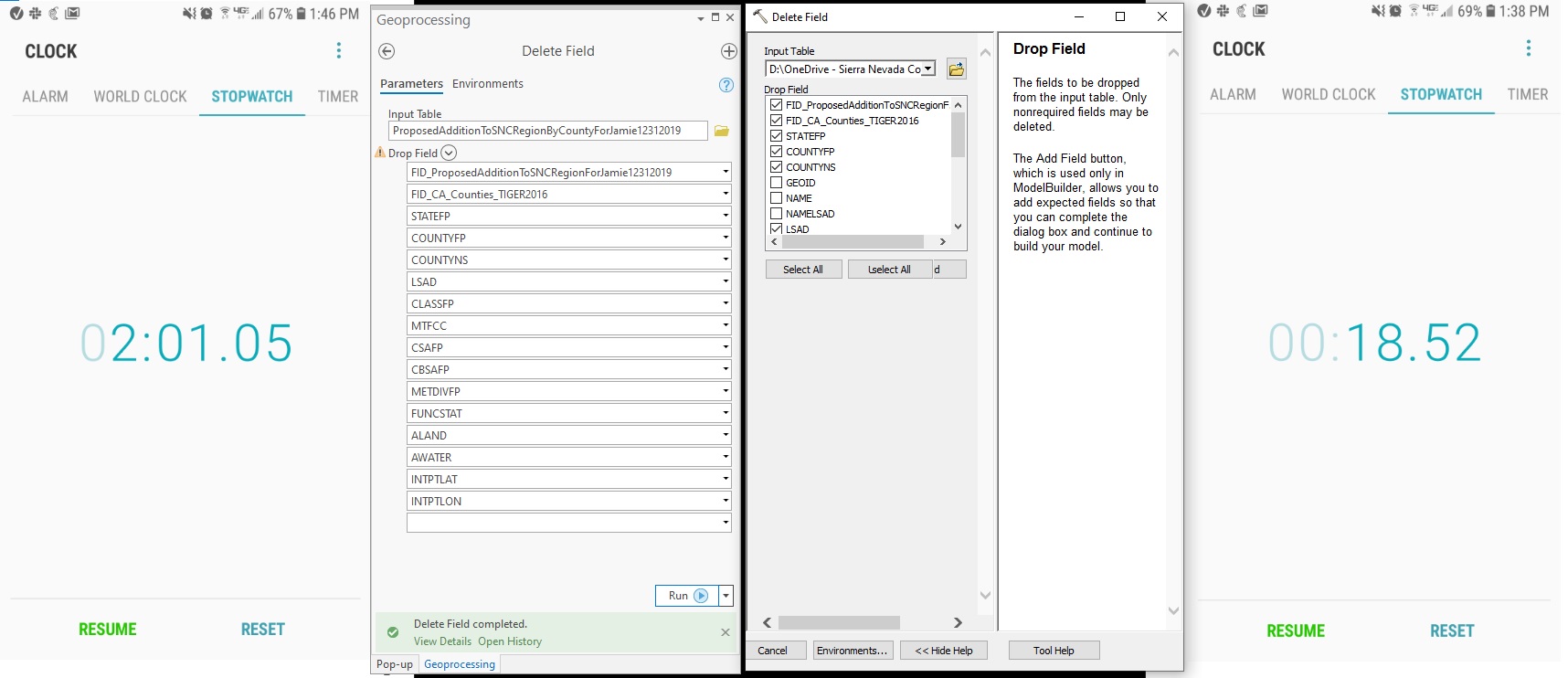 Above is a comparison of the UX and the amount of time it took me to navigate the UX to complete the exact same task on the exact same data.
A list of check boxes is incredibly more efficient than a series of drop downs.
Delete Multiple Fields in a Table - ArcGIS Pro frustration‌ Still a problem after 3 years.
15 Comments
You must be a registered user to add a comment. If you've already registered, sign in. Otherwise, register and sign in.