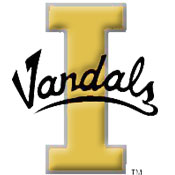 Occasional Contributor
Mark as New

Bookmark

Subscribe

Mute
Hi, I have a hosted table in ArcGIS Online (AGOL) that contains police arrest log data from the last 7 days. This hosted table was published to AGOL from an Enterprise Geodatabase table on my local network using ArcGIS Pro. What I need to do is overwrite this table every night so that the last seven days of arrest logs are showing. I only need to update the table, there is spatial data involved. Also, I need this hosted table to be able to be downloaded because it will be shared with the public on our City's ArcGIS Hub Open Data site.

If overwriting it won't work, I was thinking of trying to delete it on AGOL and then republishing each night. I need this to be automated process using a python script or maybe using Safe Software FME (which my City has a license of). I have tried publishing this table, with an empty feature class, to our ArcGIS Server and registering the service in AGOL but that didn't work as it wouldn't allow for downloading in AGOL (the ArcGIS Server service was publicly available). FYI, you can't publish a standalone table as a feature service with ArcGIS Server, that's the reason I included the empty feature class (spatial layer).
Any ideas? Thank you!
11 Replies