by
DougBrowning

MVP Notable Contributor
Mark as New

Bookmark

Subscribe

Mute

Email to a Friend
After many hours over the years I wanted to see if there was another way or if it can be updated.
Arcade expressions always go at the bottom of the pop up. My layers have lots of fields and several related tables. This means in order to move a Arcade expression up near the top I have to click the up arrow hundreds of times. And I have to do this for each one of my Arcades (can not select and reorder a group). I must be missing something here.
Then if I go too fast it blanks everything!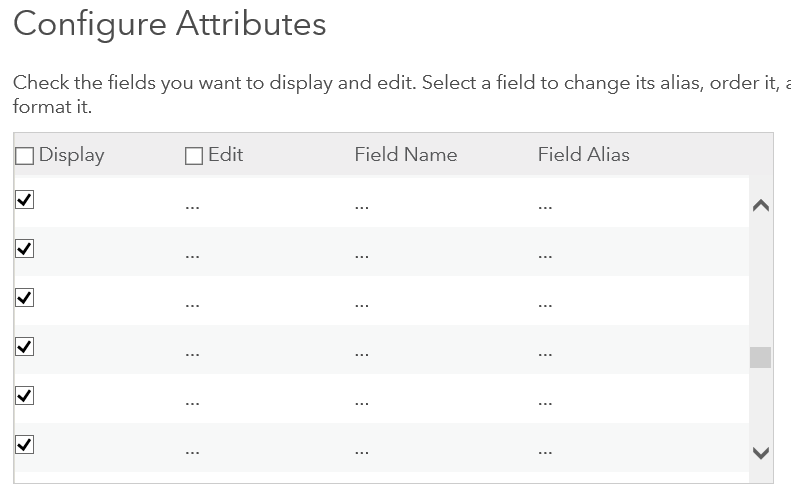 Is there any other way to order these? We battle this everyday and it is really a time waster at this point. Seems designed for just a few fields - which most enterprise DBs are bigger than that.
I wish you could drag and drop them, or it had a order field with numbering, or something. Yes the new map viewer beta can drag and drop but you cannot drag past the top. So with the huge font on these you can only drag up 2-3 fields at a time. Sometimes it will try to scroll once up but it usually does not work. A order number here would be great.
I also would really like the option to flip between field name and alias in the attribute table.
Thanks for any help
5 Replies