New Contributor
Mark as New

Bookmark

Subscribe

Mute
I've read the ArcGIS help about this, but I still don't know how to make this work. I work on a road network used to route school buses. There are several places in the road network where our software tells a bus to make a turn onto a street, then an immediate left turn right after, when it isn't safe for them to do so. So with the intersection I attached a picture of, all turns should be fine normally. The problem is when going south on 25th, turning right onto Charleston, then immediately making a left onto Fremont, there is not enough room for a large bus to safely straighten out before turning.
Any time I try to build the network after creating the turn, it gives me the message "The edges of the turn element conflict with existing interior/exterior edges."
I read this section in ArcGIS help. While I'll admit I don't fully understand what it all means, and what makes it all work, I'm hoping I can at least get a work-around for this problem.
3 Replies

MVP Esteemed Contributor
Mark as New

Bookmark

Subscribe

Mute
New Contributor
Mark as New

Bookmark

Subscribe

Mute
Sorry and thank you! I'm new to all of this...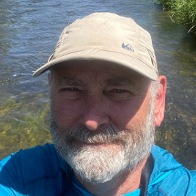 by
JoeBorgione

MVP Esteemed Contributor
Mark as New

Bookmark

Subscribe

Mute
I read this the other day and have been thinking about since then. I'm not familiar with multi part turns, and I didn't get a feel for them after reading the link provide. That said, a couple things come to mind:
First, how many of these ugly intersections do you need to deal with? I have to think (hope) they are the exception and not the rule.
Second, if there are only a few, couldn't you just build a few 'regular' turn features for them and run the impedance up to discourage travel in the particular direction?
I've built turn feature classes, and they are no fun and not easy, but maybe if you just made a single turn feature out of the three you show, it might be the lesser of two evils.
Good luck...
That should just about do it....