Occasional Contributor III
Mark as New

Bookmark

Subscribe

Mute

Email to a Friend
Hi,
I've created a number of Insight pages to embed into an Experience Builder page, all works well but Insights is asking for a Sign In.
My data is hosted on AGOL and all shared Publicly, when sharing the Insights page it's shared to everyone too. I want to be able to share the Experience as it is framed around our Climate and Nature Emergency Strategy, however, having metrics etc asking for logins doesn't go down well for a public user experience.
The Insight I created has multiple pages, each one is shared and then embedded into the right area of the ExpB.
Is there anything I'm missing?
The iFrame is not complicated;

<iframe src="https://insights.arcgis.com/#/embed/556353c890994d5e830b138d4cb08b9b" width="700" height="170" frameborder="0"></iframe>
This is the site still under construction;
https://experience.arcgis.com/experience/54b1b847e0324cec9670d30e2f0cbffc/
Do I have to recreate everything in Insights online rather than Desktop?
1 Solution

by
AkshayHarshe

Esri Contributor
Mark as New

Bookmark

Subscribe

Mute

Email to a Friend
To help, I'll package up a few screenshots of what I'm doing and why I'm doing it - might help others too.
I think that will surely help. Also, putting together the steps you are doing to create those cards before you share the page as well as Sharing permissions set on the source layer, sharing set on the shared page wol d be good information for me to try it out.
Eg; manually type in desired dimensions to create a card.
Not sure what you exactly mean by this but Insights follow the drag and drop approach to create cards, and you can change the variables after the fact by selecting the dropdowns. But there isn't a way to type things and create cards unless you are using the python/R Scripting module.
is there a way to removed the padding around a card
I don't believe we have padding around the cards. There are many creative ways to go about the presentation you can choose to remove the background or set the border to No borders from the card style.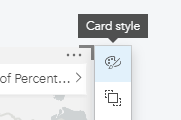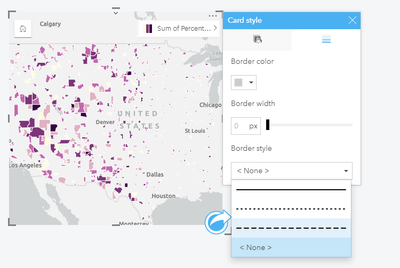 You can also show or hide the card headers to make the card feel like floating in the work area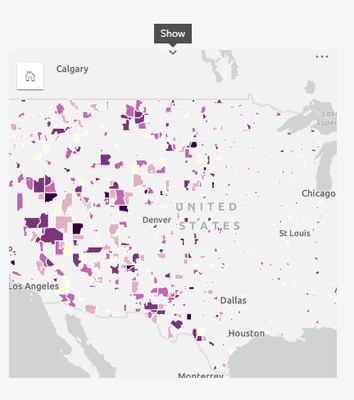 If you more questions about styling let's create another thread and keep this topic specific to the initial question.
Thanks,
Akshay Harshe
Product Engineer at Esri
ArcGIS Insights
5 Replies