Not applicable
Mark as New

Bookmark

Subscribe

Mute
I published a map service and from the map service created a layer to use in open data. When I save the layer I hide fields such as the LastEditor and the Creator using the Configure Attributes window. When I share the layer with my open data group and ultimately make it public, the fields show up. Is there a way to hide fields using ArcGIS Online or the Open Data tools, or do I have to republish the map service and exclude those fields?
3 Replies

Occasional Contributor III
Mark as New

Bookmark

Subscribe

Mute
Hi Papantzin,
ArcGIS Open Data will read all fields from the layer. Republishing is necessary if you'd like to exclude fields.
Courtney

New Contributor II
Mark as New

Bookmark

Subscribe

Mute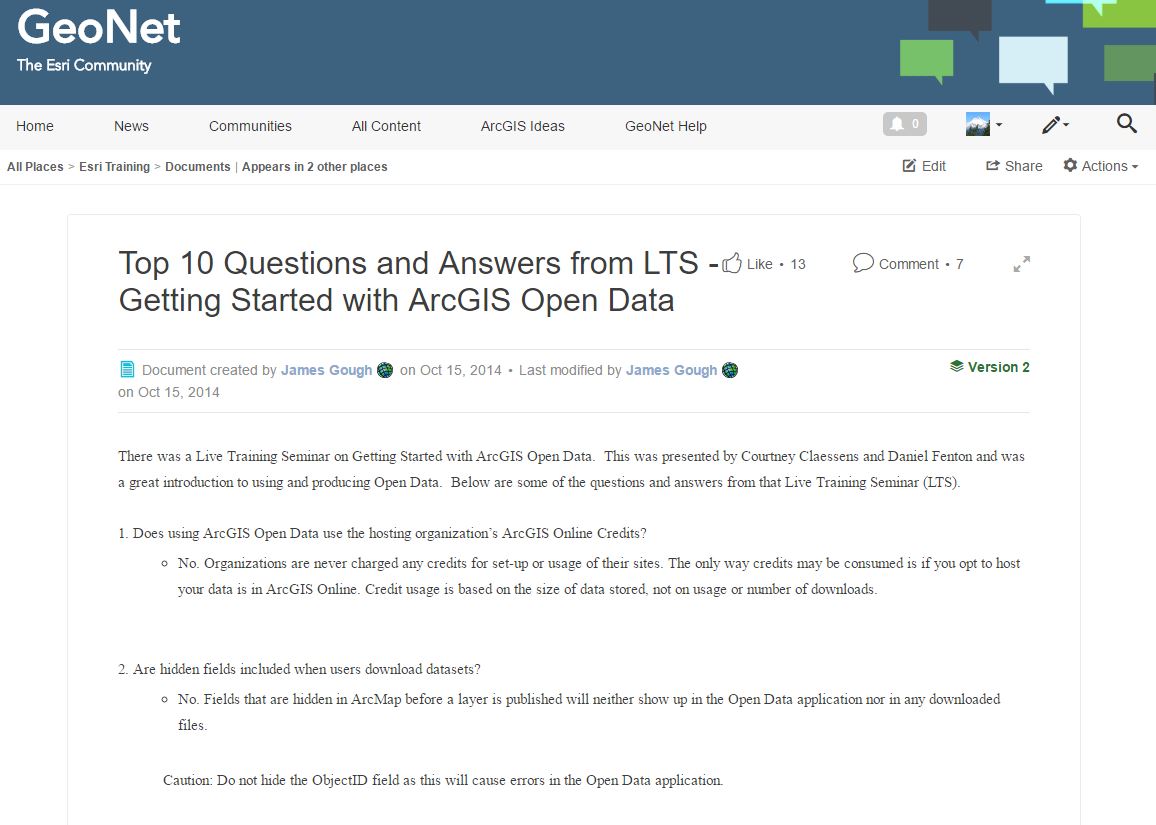 I found this reference to hidden fields (see #2 in the screen capture above). It is from over 2 years ago. I have published dozens of data sets from Desktop ArcMap to AGOL and made available for Open Data. Upon further review, I have found that hiding fields does not always work... sometimes it does, other times, not. In fact, I found at least one example within one published item where some of the hidden fields remained hidden and another did not. However, I don't believe this is an Open Data issue, but rather an AGOL issue. All fields that show in AGOL are passed to Open Data; my problem is the initial publishing from ArcMap to AGOL.
Any insight to solve this issue would be appreciated.

Occasional Contributor III
Mark as New

Bookmark

Subscribe

Mute