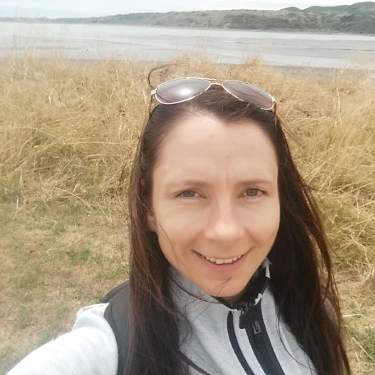 New Contributor III
Mark as New

Bookmark

Subscribe

Mute

Email to a Friend
I have map on Portal (10.8.1) with four editable layers. I need to add few layers for reference as not editable. Once I do that, the map no longer is able to be taken offline.
The option on the map in FieldMaps "Add Offline Area" disappears. I tried adding not editable layers as MapServer or FeatureServer without editing. In both cases the option for "Add Offline Area" goes away.
Is it by design? Is there a way to have not editable layers in a map and be able to "Add Offline Area"?
3 Replies

by
David_Brooks

MVP Regular Contributor
Mark as New

Bookmark

Subscribe

Mute

Email to a Friend
@lxd have you enabled sync on your non editable layers? This needs enabling to be able to take features offline, whether editable or not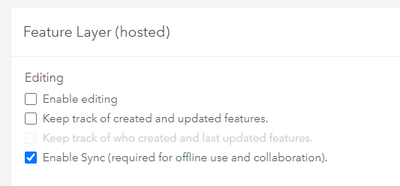 If your non-editable layers aren't hosted and in a registered datastore, then stick them in an SDE (Relational Geodatabase) and enable archiving.
ArcGIS Server

feature services

Databases (including enterprise geodatabases) are supported for connected map use. An enterprise geodatabase is required for working offline. File geodatabases are not supported. The versions of ArcGIS Server and geodatabases that are required vary depending on the functionality required. See the following table for details:

Required functionality Supported versions of geodatabases Supported versions of ArcGIS Server

Connected and offline map use
Connected map use
Offline map use

Editable data—Nonversioned, archived

All¹

All

All

Editable data—Versioned

All¹

All

All

Sync options

All

N/A

Bidirectional support for features and attachments—All
Downloading features without their attachments—10.5 or later
Downloading the schema only (without any features)—All

Related tables

All

All

All

Geometric networks²

All

All

All

¹Global IDs are required for offline use.

²These require versioned data for editing. When used in Field Maps, all feature services that participate in a geometric network are treated as simple feature services, and the restrictions of the geometric network are ignored.

David
..Maps with no limits..

by
David_Brooks

MVP Regular Contributor
Mark as New

Bookmark

Subscribe

Mute

Email to a Friend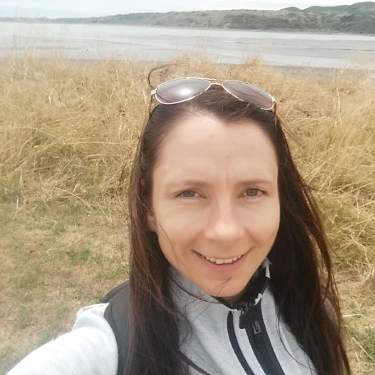 New Contributor III
Mark as New

Bookmark

Subscribe

Mute

Email to a Friend
Hi David,
No, I still don't know how to take the map offline with my not editable layers. The layers are in SDE (enterprise geodatabases), the sync is enabled when publishing. The layers are non versioned and have archiving enabled. When I publish the same layers with editable database connection, maps has "offline" option, with viewer database connection, with sync enabled, the offline option disappears.