New Contributor III
Mark as New

Bookmark

Subscribe

Mute
I have a dry weather sampling collection I am working on for another user.
The user would like a warning to come up when a certain conditions are not meet across several fields. I am very new to arcade and smart forms and am having an issue making the warning pop up and be visible.
Most of the conditions are simple is such as a yes/no is marker or the value input is over a certain amount. I have one that has to be a calculation between two different values to see if it triggers the warning.
What I am trying to do:
Sample has Oder: Yes /No
If Yes warning "Further Testing Required" becomes visible (would like make red and bold not sure how)
If No no warning is visible
any help or pointing towards training on how to do this is greatly appreciated
2 Solutions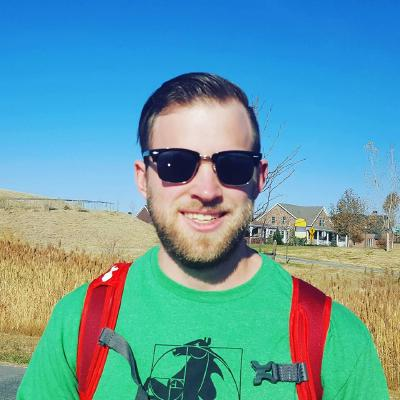 by
AaronPulver

Esri Regular Contributor
Mark as New

Bookmark

Subscribe

Mute
@SRanseenis there a field for "Further Testing Required"? Or do you just want text to be conditionally displayed?
What is the user supposed to do if the warning message is displayed? Do they need to fill out additional fields? Do they need to acknowledge the warning (e.g. check a box/switch)?
Arcade can be used to conditionally show fields and groups. There is no support for hiding or showing just text. Also, rich text formatting is not supported.

by
Kanin

Esri Contributor
Mark as New

Bookmark

Subscribe

Mute
I am guessing the reference points is to provide context for visualization on a map (i.e. no interactions, just display as a basemap). Survey123 does support adding custom data/layers into a map by linking maps.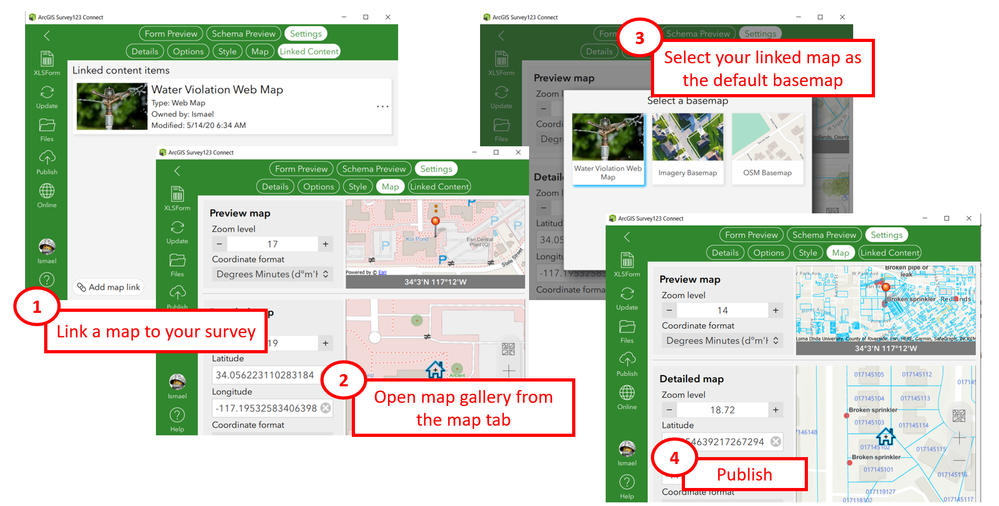 Source: https://community.esri.com/t5/arcgis-survey123-blog/survey123-tricks-of-the-trade-configuring-survey/ba-p/897815
I believe this post by @IsmaelChivite would be useful in going in more details.
Please see if combining the workflow above with Survey123's constraints in my previous post, would work for you.
Best regards,
Kanin
If this answer solved your question, please mark it as "Accept as Solution" to help others who have the same question.
10 Replies