Occasional Contributor II
Mark as New

Bookmark

Subscribe

Mute
Hi all,
I have created a TPK basemap for offline usage and put this on my iPad in .../ Field Maps/basemaps/Aerial_Lod20.tpk
In the web map settings, as well as in the FieldMap settings, I said that the device should use this tile package for offline mapping.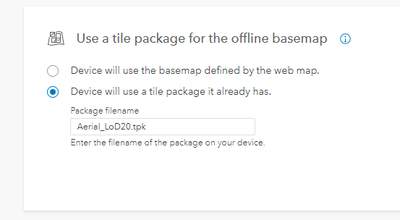 However, when I open the map in the FieldMap app on the iPad, the basemap is not turned on by default. I always need to change the basemap in the basemap widget.
Also: If i want to add/download an offline area, the basemap is not showing. I get the ESRI basemap instead.
Is there anything I do wrong?
2 Solutions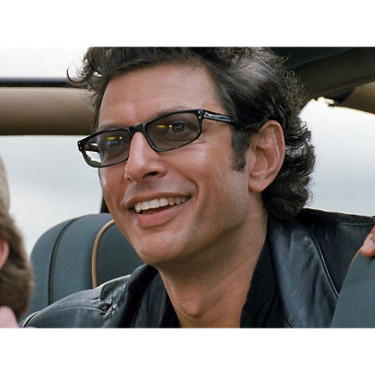 Esri Regular Contributor
Mark as New

Bookmark

Subscribe

Mute
Hi @MarcoPoetsch ,
I think you are on the right track but there are a few things to double check:
- Make sure you are placing the package in the root Field Maps folder (not directly into the basemaps folder). This shouldn't make a difference but the app is designed to look in the root folder and disseminate files on its own to the correct location. You may need to force close and restart the app for this to happen.
- Double check the name of the package. If its a tpk file keep in mind there are actually two possible extensions dependent on how you created it (.tpk vs .tpkx)
- The sideloaded basemap will not open by default for the Online version of the map however it is available for selection from the basemap tool. You will only see this basemap when you attempt to take the map offline. I know you are having trouble with both workflows but I thought I would point that out. The app falls back to the default Web Map basemap if it cannot find the noted package.
Can you try this workflow again and let me know if you still have issues? Thanks!
Regards,
Colin
Regards,
Colin

Occasional Contributor II
Mark as New

Bookmark

Subscribe

Mute
Well,... now it's working.
I don't now exactly why.🤔

What i did in addition:
I renamed the the TPK from Aerial_LoD20.tpk to just Aerial.tpk (so there is now number at the end)
I tried to open other maps
I reloaded the maps a few times
and then, it was here 🙂
Thanks @ColinLawrence , I think this is solved now 😉
12 Replies