New Contributor III
Mark as New

Bookmark

Subscribe

Mute
Upgrading from version 1.3 to version 1.4 of ExperienceBuilder for Developers. I am trying to transfer applications made in 1.3 to the new version, but it is not showing up when I go to access it at https://localhost:3001/.
I download EB 1.4, unzipped it, and ran npm ci and npm start for both client and server. The new directory has been placed where the old one was. The old directory has been retained in the same location for the time being and has just been renamed to distinguish it. The upgrade instructions (https://developers.arcgis.com/experience-builder/guide/upgrade/) state to copy the app folder from the older directory over to the new directory. I noticed in v1.3 that app folders were in two locations:
- <install folder>/server/src/apps/<appId> (NOT <install folder>/server/public/apps/<appId> - this directory did not exist)

- <install folder>/server/temp/<appId>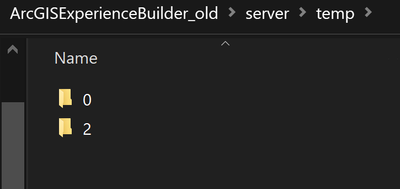 In the new directory, I copied the apps over in a few different locations:
- Following upgrade instructions: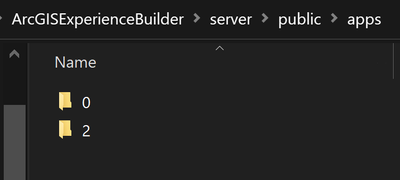 - Following v1.3 paths: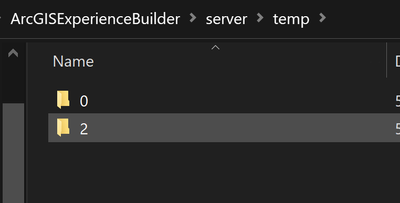 However, when I close out and re-start EB, the existing applications do not appear: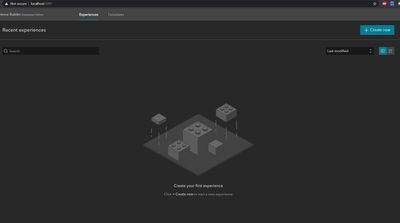 FWIW, the applications I'm trying to transfer do not have any custom widgets.
1 Solution

New Contributor III
Mark as New

Bookmark

Subscribe

Mute
After some more fiddling this morning, I fixed the problem by doing the following -
1. re-downloading and installing a fresh copy of v1.4
2. creating a new application in v1.4 to generate a new folder for an app (NEWappId)
3. taking the contents of 1.3-directory/ArcGISExperienceBuilder/server/src/apps/<OLDappId> and pasting it into the directory for the newly created 1.4 application: 1.4-directory/ArcGISExperienceBuilder/server/public/apps/<NEWappId>
4. Some strategic editing of the OLDappID config.json file after comparing with NEWappID config.json. Basically updated the information so that the OLDappID id matched the NEWappID id/folder name and switched status to Draft, and manually updated the listed version of the app to version 1.4.0 from 1.3.
Works now!
5 Replies