Occasional Contributor
Mark as New

Bookmark

Subscribe

Mute
Hello
In the off chance someone else may have experienced something similar, I'm creating a report to print from the data in a FL. I've created a simple 2 page EB (page 1 I select the feature in the FL, page 2 I have scrolling page of dynamic text so I can print the report). The data is sufficient to create a multi-page PDF report (8.5 x 11) each time.
Although this solution is far from ideal, it does work if I use a 3rd party browser extension like GoFullPage.com to create a screen capture of the entire 2nd web page, and it also allows me to print to PDF. All good, except I'm in a public organization where adding 3rd party browser extension is not permitted.
Work-around... Use either the Chrome developer tools built in to capture the "screen shot full page", OR use Edge's "Web Capture" tool built in to do the same. From there I would need to convert it to a multi-page PDF file.
Problem: For reasons beyond my understanding, neither of these built in browser tools recognize the EB scrolling page as a scrolling page. So they fail to capture the entire page as they are designed to do. For other long web pages (e.g. wikipedia, etc), they work as expected.
Does anyone know why this might be, and how to work around it using standard business software that one might find in a gov't institution, e.g. windows, ms office, edge, chrome, adobe, etc.
Any input (including different ideas) are appreciated.
thanks, BKS
2 Replies

Occasional Contributor III
Mark as New

Bookmark

Subscribe

Mute
Interesting in hearing any responses, wonder what support will say. I think ExpB could make a fairly decent report tool.
No idea how they'd manage to work in a page break, but let's see. Or, perhaps, should post in ExpB ideas.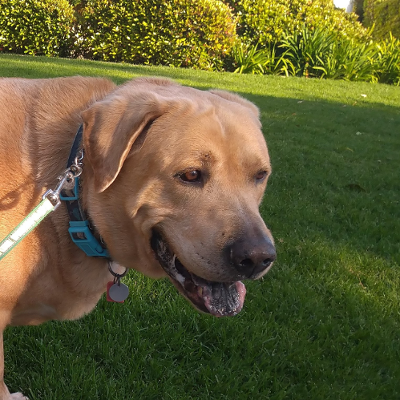 Occasional Contributor III
Mark as New

Bookmark

Subscribe

Mute
I have been working on the same process. It seems like printing in Chrome is close, but Exb only prints the first page. If I could find a way to bring the Scroll that would be huge.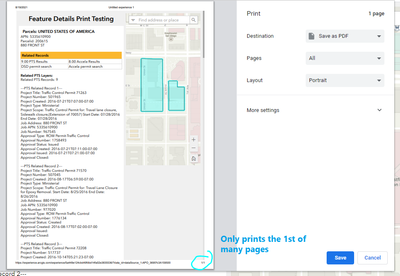 I have found as a work around. If you are using a Feature Info Widget and highlight only the text inside of the Feature Info Widget next (right click Print). (Do not use Ctrp +P) While this does allow printing to a PDF, it's just as easy to copy and paste. Hopefully in the future export to PDF will become an option as a Data action, not just the underlining data, but the entire Feature Info display