Occasional Contributor
Mark as New

Bookmark

Subscribe

Mute
I added the Elevation Profile widget in EB, tied it to my map, and in General settings for the widget, enabled Draw profile. When I first select the widget in my map and draw a profile line, the widget works fine. But then when I click Reset, it reverts to where it wants me to select a line (what line?!?!). Upon reset, I should be allowed to draw another profile line.
Is this a bug in the Elevation Profile widget?
2 Solutions

Occasional Contributor
Mark as New

Bookmark

Subscribe

Mute
Alix,
Thank you very much for the response. After further tooling around, I discovered what I perceived as a bug was more of misperception on my end. That is, I did not see the scrollbar on the rhs of the Elevation Profile 1 box (see below), so when I saw "Select line" it made be think that was the only option available. Yes, the "Draw profile" option is below it, but I think this layout would confuse other users. So, no bug, but is there a way I can adjust this layout so that it is more apparent to the end-user that the "Select line" and "Draw profile" options are available? Thanks!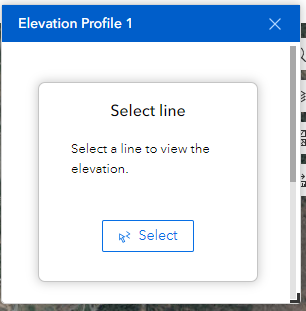 by
AlixVezina

Esri Regular Contributor
Mark as New

Bookmark

Subscribe

Mute
@JohnSasso2 That makes sense, the default size of the widget controller window is not wide or tall enough to display all the options.
To set a default size for the widget controller (so that the window always opens at that size when you load the app and open the widget), drag the window to the desired size and save your app. The next time you launch the app and open the widget, the window will open at that size.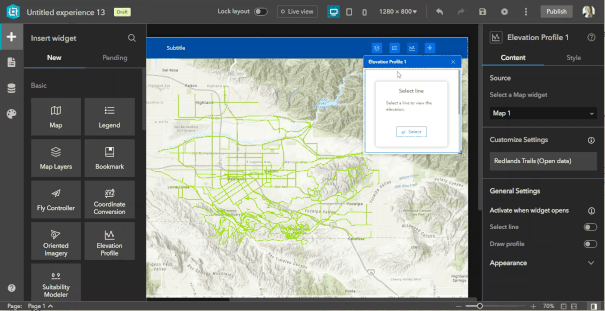 4 Replies