by
HåkonDreyer

Esri Contributor
Mark as New

Bookmark

Subscribe

Mute
I have run into this on several occasions, with different versions of Pro and Enterprise. As a test I have written a tiny Python toolbox that creates a point layer with one fixed point, the toolbox runs in ArcMap and Pro.
When I publish the tool as a Geoprocessing Service to ArcGIS server (10.6) from ArcMap (10.6.1) the output layers has schema and geometry type.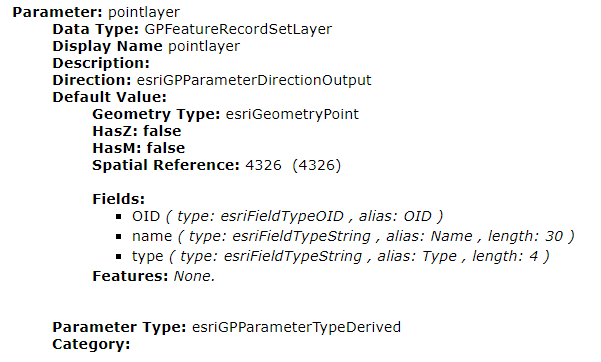 But when publishing the exact same tool as a Web Tool to the same ArcGIS server from Pro 2.4 this information is lost.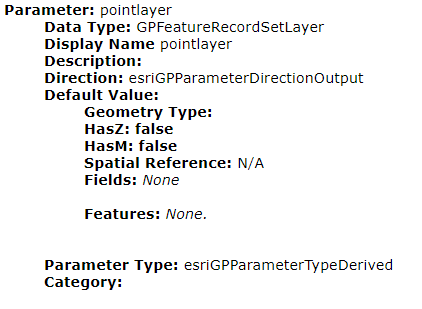 Even if the information are present in the Share as Web Tool dialog in Pro.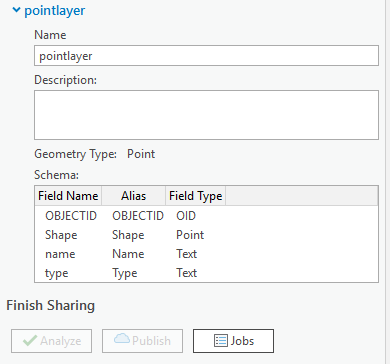 Looks like a bug, or are there some extra steps necessary in Pro?
5 Replies