New Contributor II
Mark as New

Bookmark

Subscribe

Mute
Hello everyone.
I'm struggeling with the WebGISDR tool as you guessed.
I have found the way to configure it, and want to backup everything before I do a update from 10.6.1 to 10.8.1
But the following error prevents from making a full backup of the site.
2021-08-10 08:00:10 ERROR [main] com.esri.arcgis.webgis.client.WebGISDR - Cannot find the portal properties from the server https://<UNCServername>:6443/arcgis.

When going to this link, I get the attached screen and nothing happens?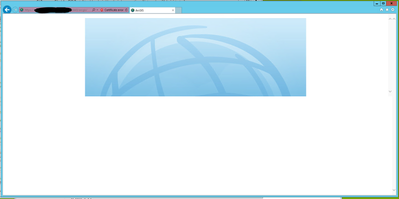 Strange because I set the parameter to the following:
PORTAL_ADMIN_URL = https://<UNCServername>:7443/arcgis which is the Portal server.
Yes everything is installed on one server, So Portal, AGS and Datastore and I'm making a local backup. Which shows temporarily in the backup path, but vanish when this error apears.
Any thoughts on this?
With Kind Regards,
Paul
1 Solution

New Contributor II
Mark as New

Bookmark

Subscribe

Mute
At the end, the configuration between our VIPS and the way the URL was returned to the server was our problem.
By entering the local IP address and the VIP for that particular server in the HOST file, we could validate the federation.
And running the WebGIS DR util we now have a successful backup of our Portal environment.

8 Replies