Occasional Contributor III
Mark as New

Bookmark

Subscribe

Mute
I've not really done anything with Image Services before so apologies if I'm missing something obvious here. I have a DTM layer in a file geodatabase which I'm publishing to ArcGIS Server 10.7.1 by right clicking in ArcCatalog and selecting Share as image service. For info we don't have the Image Server extension installed, but I don't think that matters as I'm not publishing a mosaic.
The rest services end point shows the following details (which is what I would expect) single band floating point image.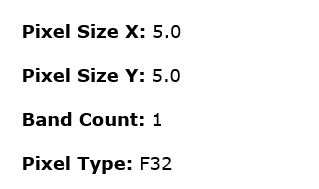 I can bring the layer into Portal and enable pop-ups in a web map so that it returns the elevation value for each pixel.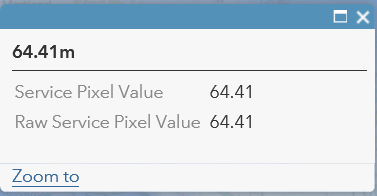 This is all fine and as I want it to work except that the default symbology doesn't suit (I've tried changing that in the web map but it often seems to reset itself - maybe something I'm doing wrong, but not the focus of this question, for now at least). So I have created a layer file with the symbology that I want to use - stretch, percent clip, colour ramp etc - and used ArcCatalog to share as an image service. This meant that the layer had the symbology I wanted when I brought it into a web map - however I then went to check the pop-up, expecting to see the elevation values and what I got back was the RGB colour values for that pixel, which are fairly meaningless in this situation.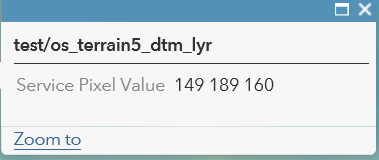 Interestingly the rest end point for the image service now has the following details - 3 band integer image.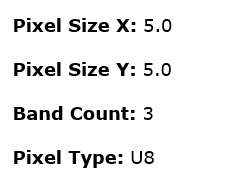 So my question is whether there is an easy way to publish this image service so that it has the symbology that I want to use by default but has the underlying pixel value for elevation shown in the pop-up? Can I do something clever with function templates?
Thanks in advance for any help.
Gareth
0 Replies