New Contributor
Mark as New

Bookmark

Subscribe

Mute

Email to a Friend
Can someone please help with this very odd projection related problem I'm having?
I've received an Excel file with data, the coordinates are available in the attached sheet.
The coordinates are most likely in the 'WGS_1984_UTM_Zone_14N' coordinate system. I've tried to verify this by iterating through all the 130 UTM projections and selecting the one that plotted a control point in the place I expected it to be.
I've created points from all the coordinates in the attached sheet and spent all day trying to project these points into the regular 'GCS_WGS_1984' system.
I cant even get these plotted points to line up with polygons that are in the same UTM projection!
The Project tool is failing with a '9999999' error code. The original projection is defined, so that's not the cause
I've tried change the projection for a single point's coordinates as done here: Coordinate transformation in arcpy
In the past, I've never had a problem changing the spatial reference from 'WGS_1984_UTM_Zone_14N' to 'GCS_WGS_1984' using the Project tool.
How can I plot the attached points in ArcMap and project to 'GCS_WGS_1984'?
The challenge is that it took a month to request the data and these coordinates are all I have to work with.
I'd really appreciate if someone can help figure this out.
Thank you
1 Solution

MVP Frequent Contributor
Mark as New

Bookmark

Subscribe

Mute

Email to a Friend
Those are in Texas State Plane - South Central, in US Feet (FIPS 4204), look up the projection details if you actually need to convert from NAD83.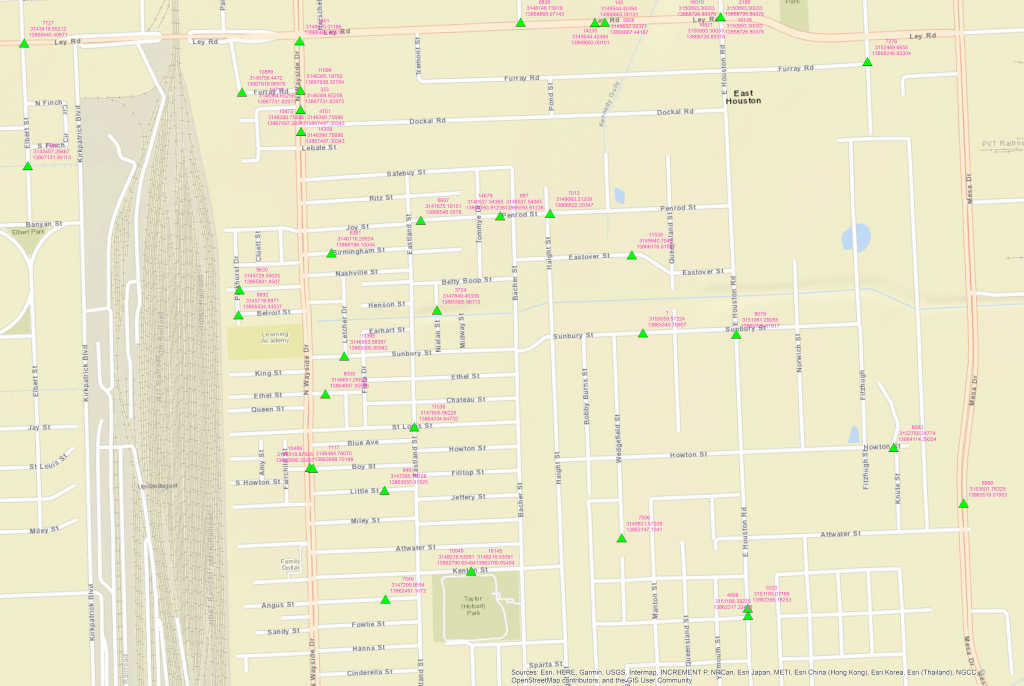 14 Replies