ArcGIS Data Reviewer Roadmap – August 2020
Data Reviewer for ArcGIS Pro 2.6 was released on July 28th, 2020. For information on the latest updates, see the Data Reviewer section of the What's New in ArcGIS Pro topic.
The Data Reviewer extension to ArcGIS provides capabilities that enable you to automate and simplify data quality management processes to lower data management costs and create high quality data. The goal of the ArcGIS Data Reviewer Roadmap* is to provide you with the current estimate of when each capability will be released in the near, mid and long-term. Many of these capabilities will be made available for testing through Esri's Early Adopters Program prior to a release. The roadmap is a living document and will be revised throughout the year to ensure it reflects the latest information.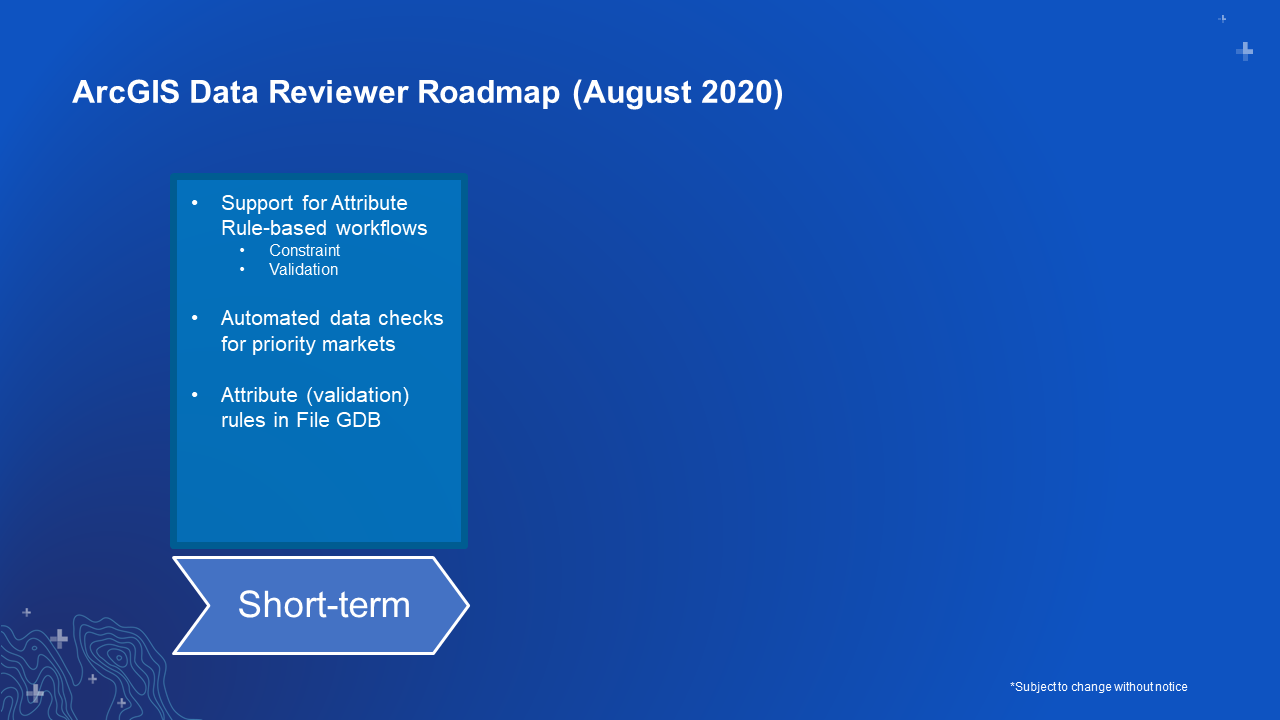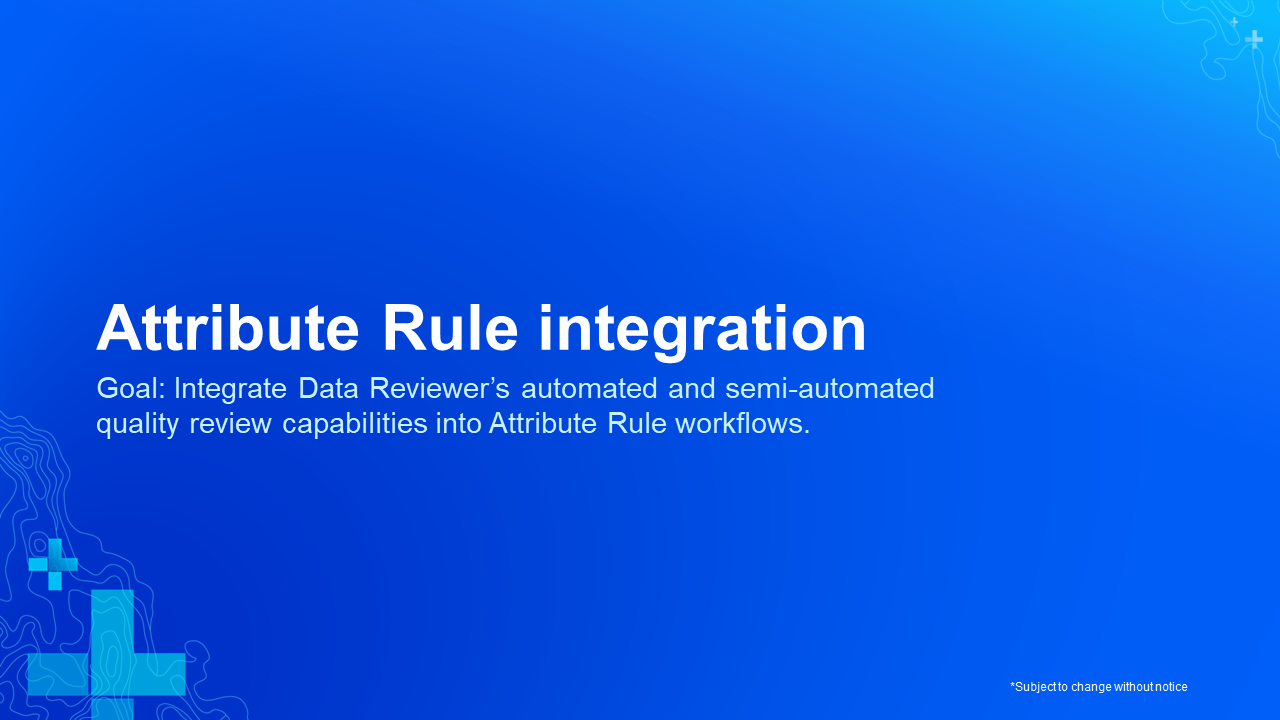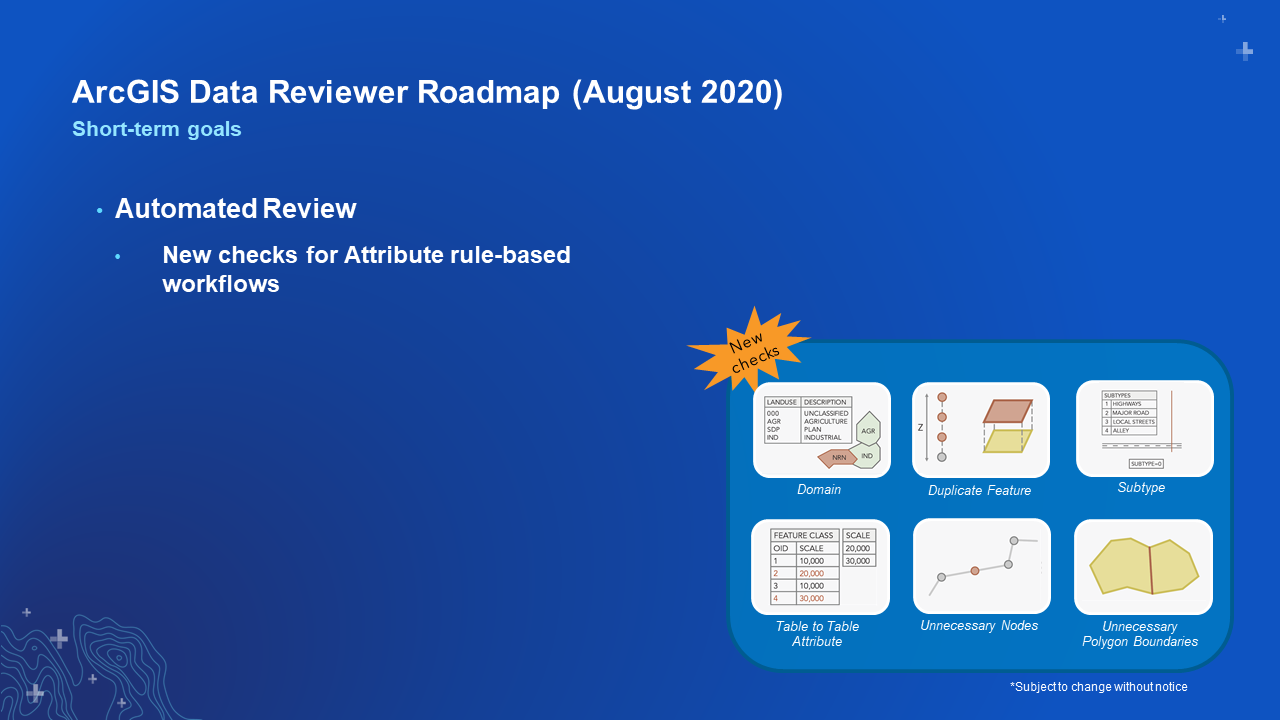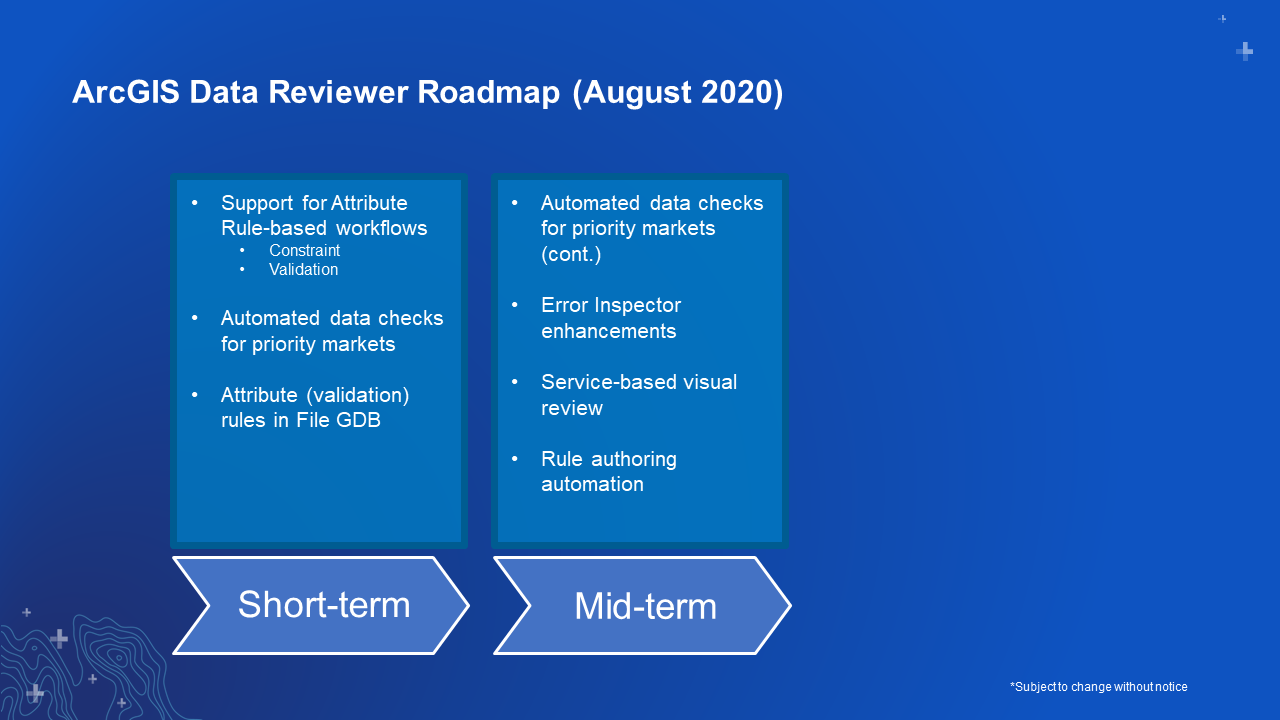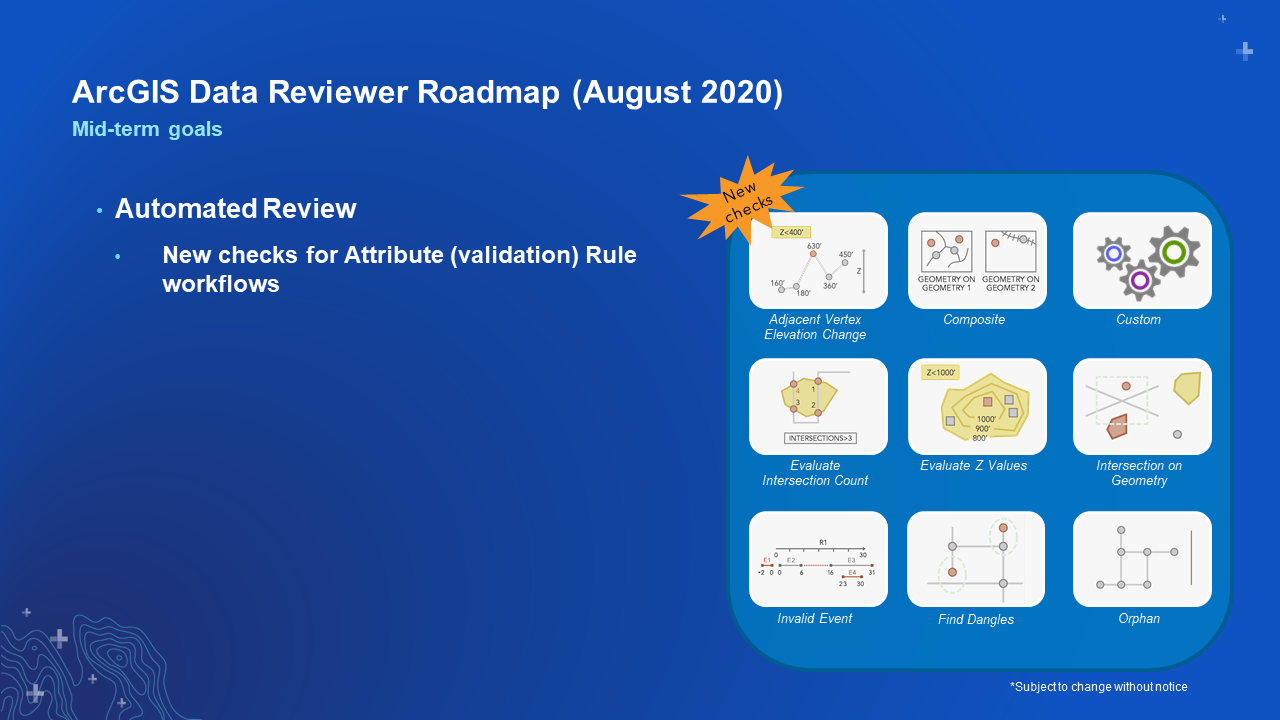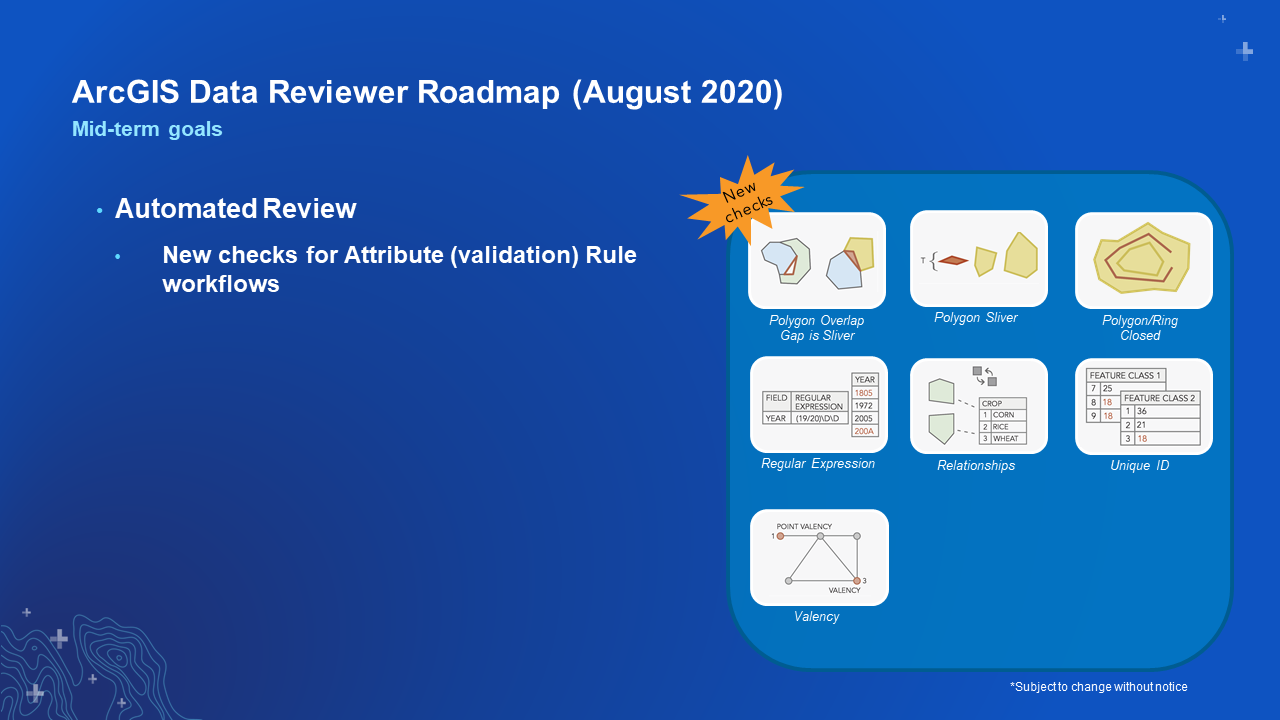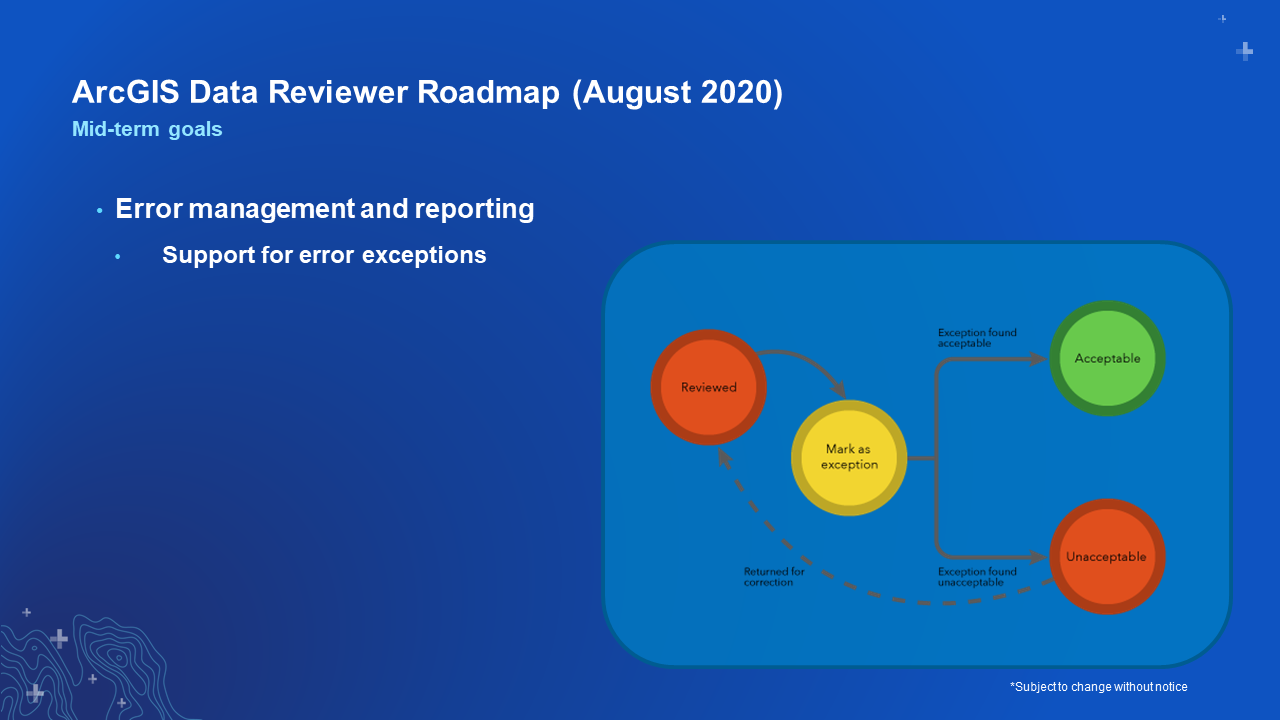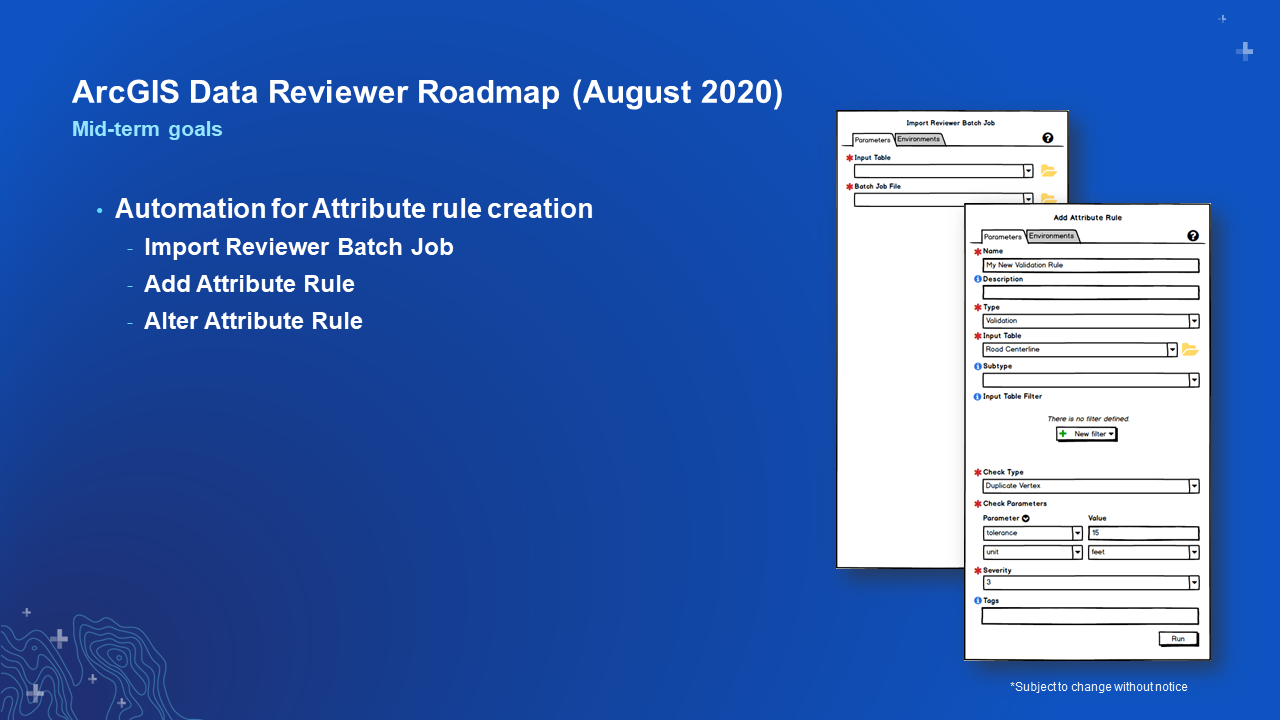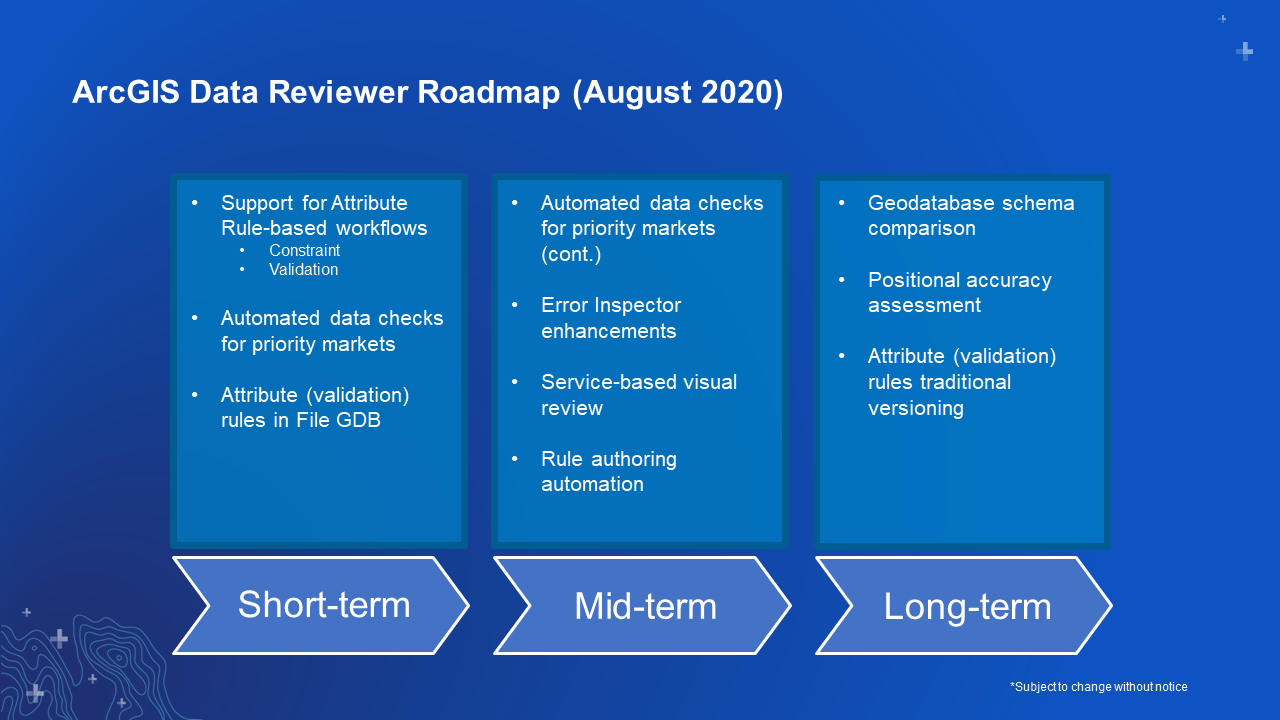 What would you like to see next in ArcGIS Data Reviewer? Share your ideas on the ArcGIS Data Reviewer Ideas site.
* Capabilities on this roadmap are tentative and subject to change, delay, or cancellation. The continued development or release of a capability is at the sole discretion of Esri.