Mark as New

Bookmark

Subscribe

Mute
I have a COVID-19 dashboard that contains a serial chart showing Active Cases by age cohort (0-9, 10-19, etc.).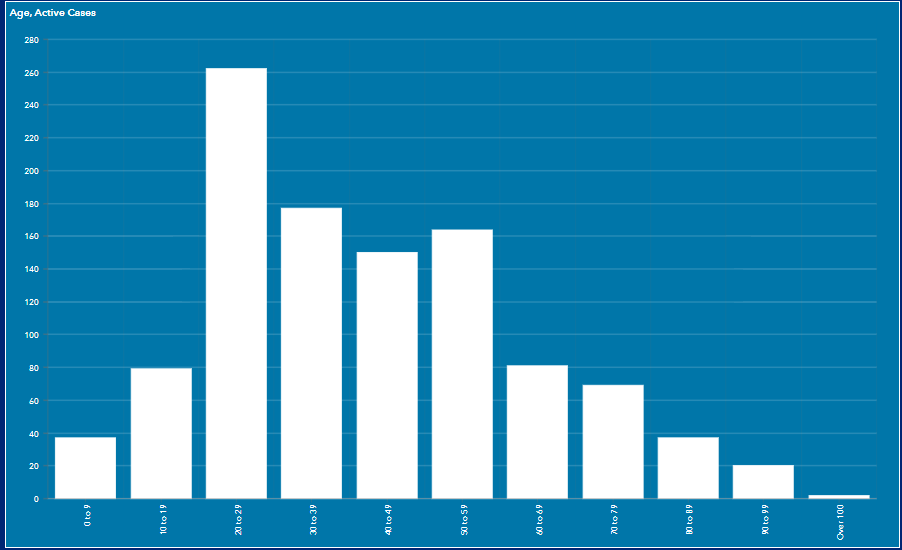 I've been asked to show this same data, but based on Active Cases per 100,000 population in each age cohort (i.e. normalized). I have that population per age cohort data in another table. In the indicator widget, you can use "Value Conversion" to normalize the indicator by dividing by some factor. I don't see any way to do this in a serial chart.
Is there some other way in AGOL to do an on-the-fly conversion of values by a factor in a serial chart?
Jay
Jay
Washoe County GIS
1 Solution
Mark as New

Bookmark

Subscribe

Mute
1 Reply
Mark as New

Bookmark

Subscribe

Mute