New Contributor II
Mark as New

Bookmark

Subscribe

Mute
I have an Enterprise user who is trying to Sync 11 points from an offline map (On Device) on his iPad, but receive the error "Username or password is invalid. Enter valid credentials for map layer "https://www.arcgis.com" " and a prompt to enter Username and Password below. Have never ran into this problem before.
I've tried:
- logging out and back in multiple times
- double checking the layer that is trying to Sync is indeed Syncable, along with all the other layers in the map
- trying to log in with a non enterprise admin account within our organization in the prompt
- having him change his password
- following along Sync asks you to "Enter valid credentials for map layer.."
- already on a good wifi connection
- enable editing on all layers in the map (really prefer not)
Not having any luck so far,
Any help or advice on this?
2 Replies

by
ThomasColson

MVP Frequent Contributor
Mark as New

Bookmark

Subscribe

Mute
When logging into collector I've found DOMAIN\USERNAME is needed, and secured map layers need USERNAME@DOMAIN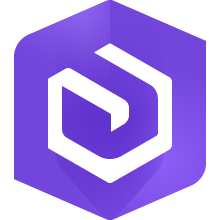 by
ThomasJones1

Esri Contributor
Mark as New

Bookmark

Subscribe

Mute
Hello Kacy,
When your user logs into Collector are they logging into to ArcGIS Online or Portal? Also are you prompted for credentials when opening the web map in Collector?
It will be important to identify which web map items is prompting for credentials (E.g. secured service, basemap). For example if you have a Portal web map using an ArcGIS Online basemap you may be prompted for ArcGIS Online credentials.
Thanks,
Thomas.