Occasional Contributor
Mark as New

Bookmark

Subscribe

Mute
Hi all. In my workflow I import some geometries from Maya to create more complex shapes. Since I need multiple UV sets to use dirt maps properly I can not use the obj format which only supports 1 UV set. That leaves me only with the collada format option.
Unfortunately when I import collada files the models appear "broken": faces are missing especially when there are pointy ends, like spikes, or around UV seams. This doesn't happens with objs I noted.
Is there something I'm doing wrong?
Something I should fix?
Otherwise is there any way in CE to duplicate 1 uv set into the other ones? Then I could just use objs I guess.
Thanks
1 Solution

by
CherylLau

Esri Regular Contributor
Mark as New

Bookmark

Subscribe

Mute
Thanks for the files, and thanks for the great labeled screenshots. They really helped us easily understand what you meant.
The faces are missing because in CityEngine we do some cleanup that removes zero area faces. Some of the models you have are small, and this means that the details on the models, like the spikes and tips of decorative elements, are being removed because these faces are considered to be zero area faces. If you make your models larger in Maya before you export, then they should work.
The bridge obj is 0.31m, which means the missing faces on the decorations are really tiny. (Keyboard shortcut M then D to get the measurement tool, or select it in the toolbar). In real life, I don't think you'd want a bridge that is only 30cm. If you scale the bridge up to a more city-scale bridge length, then the decorations should be visible. CityEngine is made for building-scale and city-scale scenes, so we try to cleanup excess geometry that essentially are "zero-area" faces at these scales. The collada file is a cube because it is an unknown asset. Given the error message, I assume that the model is also too small.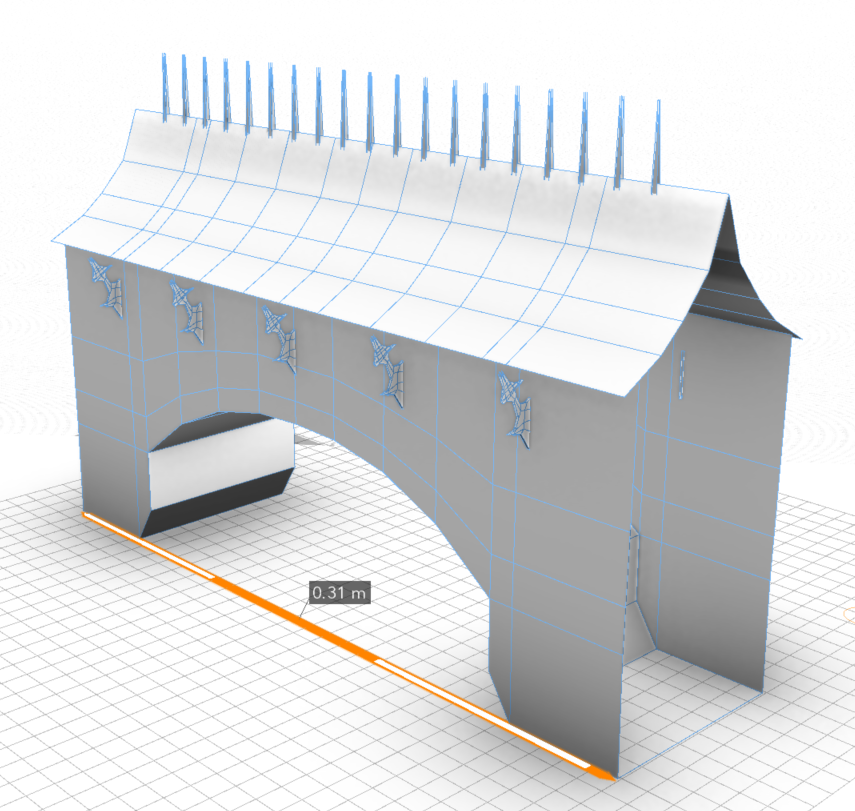 The tower obj is ok because it is 4m wide, but the collada file is 0.04m wide. This is why the small decoration elements are missing in the collada file but ok in the obj file. Try scaling up your model to a larger size.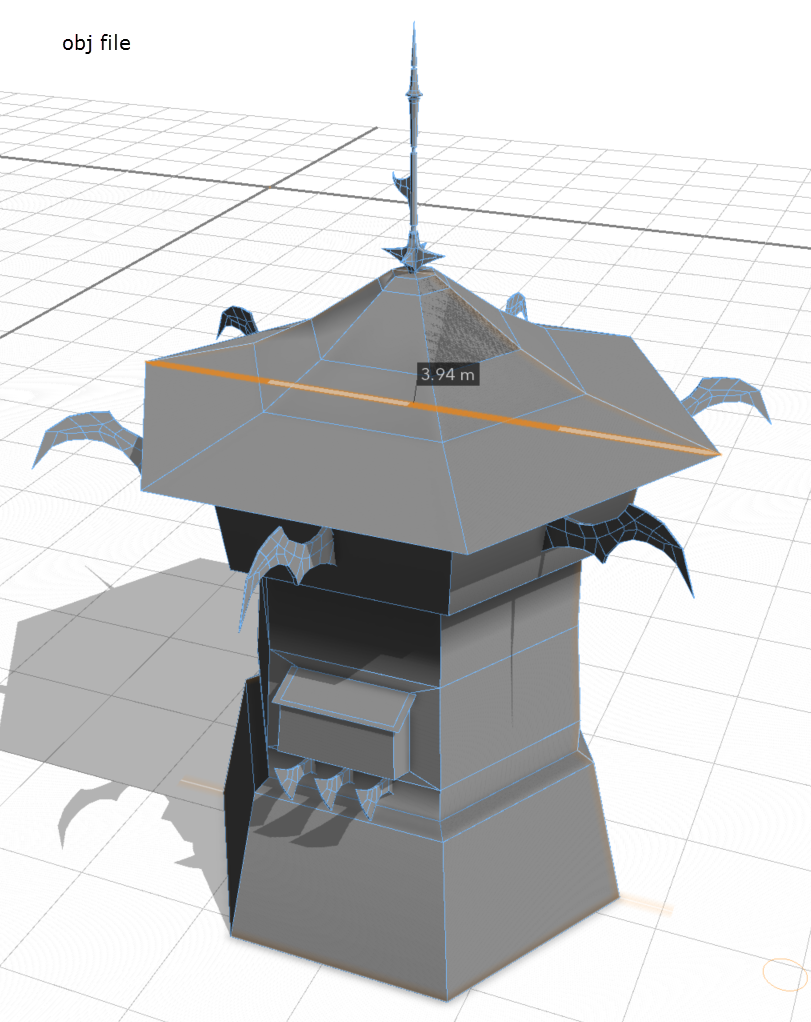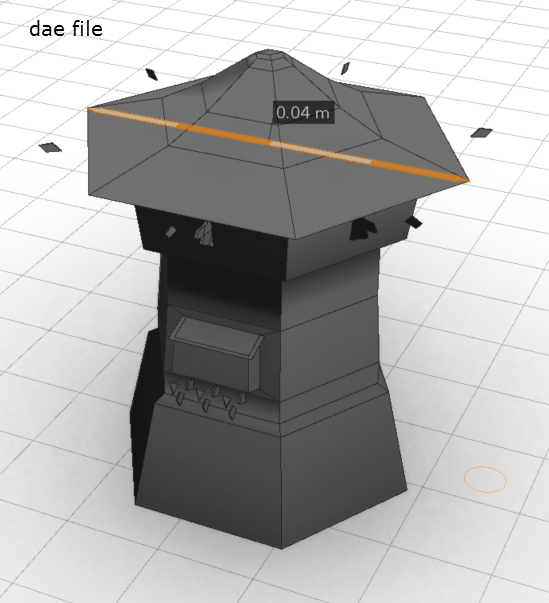 6 Replies