Not applicable
Mark as New

Bookmark

Subscribe

Mute
The app launch image seems to stretch and skew as it displays, and I can't see any way to control this and preserve the aspect ratio.
I notice this happens to the ESRI AppStudio Player app as well!
My guess is that the OS controls this and we can't, but it doesn't look great.
A client wanted a particular logo on the splash screen but isn't happy about it being stretched.
Does anyone have any suggestions on how this can be controlled better?
Cheers,
-Paul
3 Replies

New Contributor III
Mark as New

Bookmark

Subscribe

Mute
Paul Haakma‌ I have seen this on other applications on my iPhone 7 not built with AppStudio.
I would look to see if there is any ios bug requests around this.
Cheers,
Gareth

Not applicable
Mark as New

Bookmark

Subscribe

Mute
Just as an update on this one...
My launch image I'm using has a circular logo on it. This logo appears stretched vertically when it displays on the launch screen.
I tried artificially inflating the ratio of my launch image, I got all the way up to 750w x 2000h, which in theory should have stretched it horizontally if the process just squashed that image down to fit, but it still appears slightly stretched vertically.
I finally realised that something in the process is literally stretching the image vertically. I created a square image with a yellow circle in it, and took it through the build process. A screenshot of the launch image from the phone is attached, and you can clearly see the circle is now oval.
So the workaround was to literally 'squash' the image vertically - meaning the source image is incorrect, but the build process then stretches that out again to something close to what it should be. This is obvious a bad solution

but works in a manner of speaking.
In AppStudio you have the option of setting a background image or an overlay, I tried both but they both performed similarly.
If there is anyone on the AppStudio team who can shed some light on this please do. To me this appears to be a bug in the build process somewhere.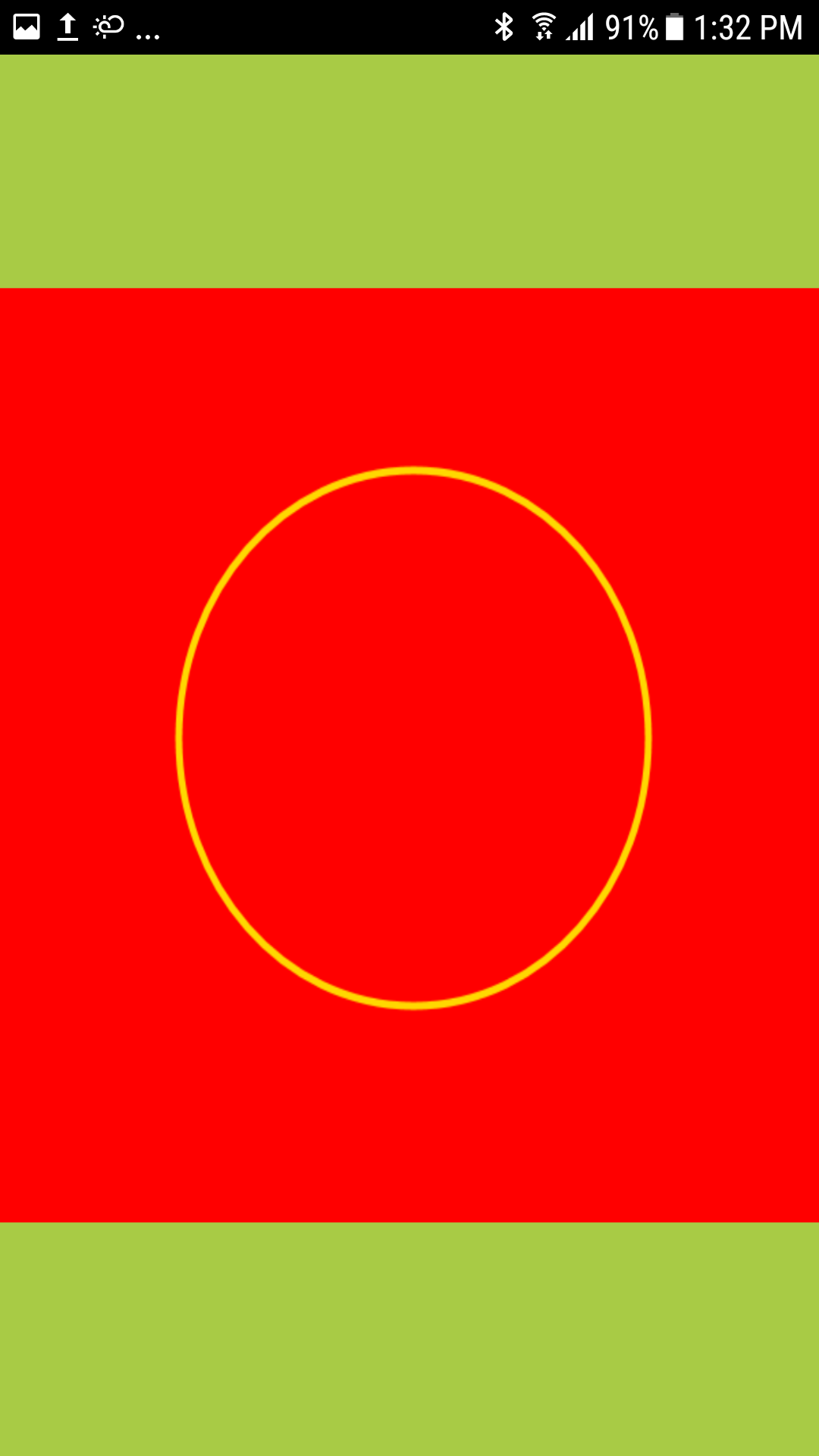 cheers,
-Paul
Occasional Contributor
Mark as New

Bookmark

Subscribe

Mute
@Anonymous User did you ever find a solution to this? I realize this post is several years old and if it was a "bug" it has been taken care of by ESRI.
While I'm in Appstudio Player, the launch image doesn't get stretched, but when I install the files on an Android device, the launch image is stretched, like you show above. However, this doesn't occur on iOS devices.