New Contributor II
Mark as New

Bookmark

Subscribe

Mute
Hello,
referring to this page https://developers.arcgis.com/python/guide/working-with-different-authentication-schemes/ , what is meant by "built-in identity provider" in this statement:

I'm trying to interact from python with feature layers that are stored on my enterprise account, we use OAuth2 with a IDP. I can't use the python API because I am not an administrator.. should I login with he REST API?
1 Solution

Esri Contributor
Mark as New

Bookmark

Subscribe

Mute
Hi @zx, so it looks like you are using SAML with SAML you will always have the token that you have to past in and for automation you have to use a built-in account.

if your login looks something like this blue button for SAML e.g. you windows and a ArcGIS login below then you have mixed mode setup for portal, otherwise you only have SAML.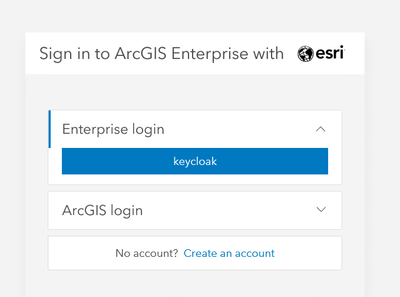 your admin can find the setting under security if they are willing to turn mixed mode on.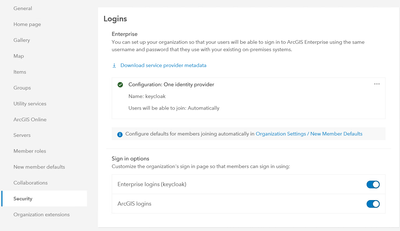 If you have mixed mode then ask you company to create a normal portal user not SAML then move the content there and login normally

Windows Authentication IIS
```python```
from arcgis.gis import GIS
gis = GIS("https://your_dns/portal")
print(gis.version)
```python```
Built-In
```python```
from arcgis.gis import GIS
gis = GIS("https://your_dns/portal", username, password)
print(gis.version)
```python```
Kind Regards
Henry
10 Replies