New Contributor
Mark as New

Bookmark

Subscribe

Mute

Email to a Friend
I am working on a sewer analysis project for school/work and I am trying to order the sewer network using the stream order networking tool but I am getting very confusing results. I can create a raster grid for the sewer network; however, I cannot create an accurate flow direction raster. The values for flow direction do not make sense to me. I have some screenshots below that show the results.
If anyone has any experience with these tools and can provide some feedback it would be greatly appreciated.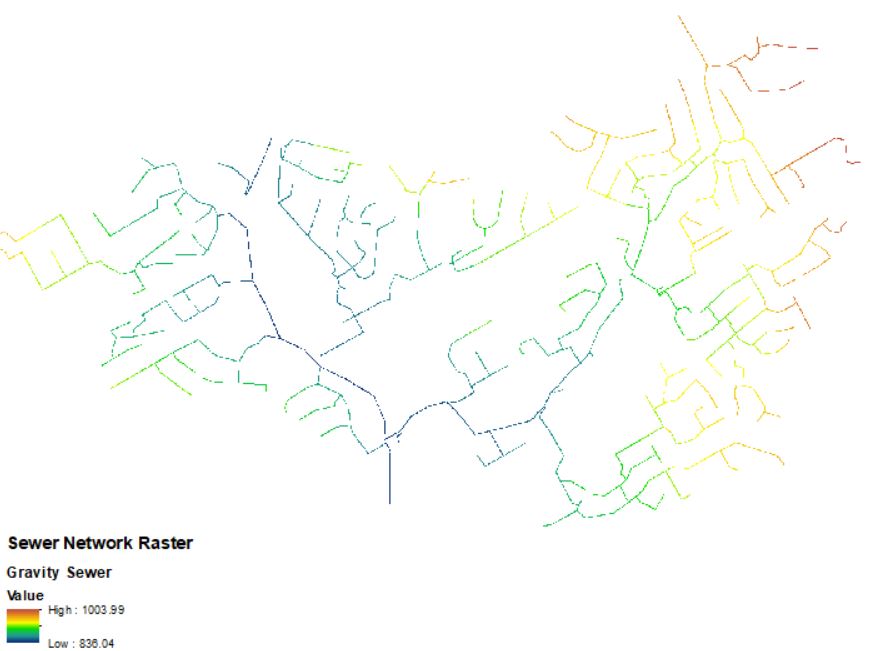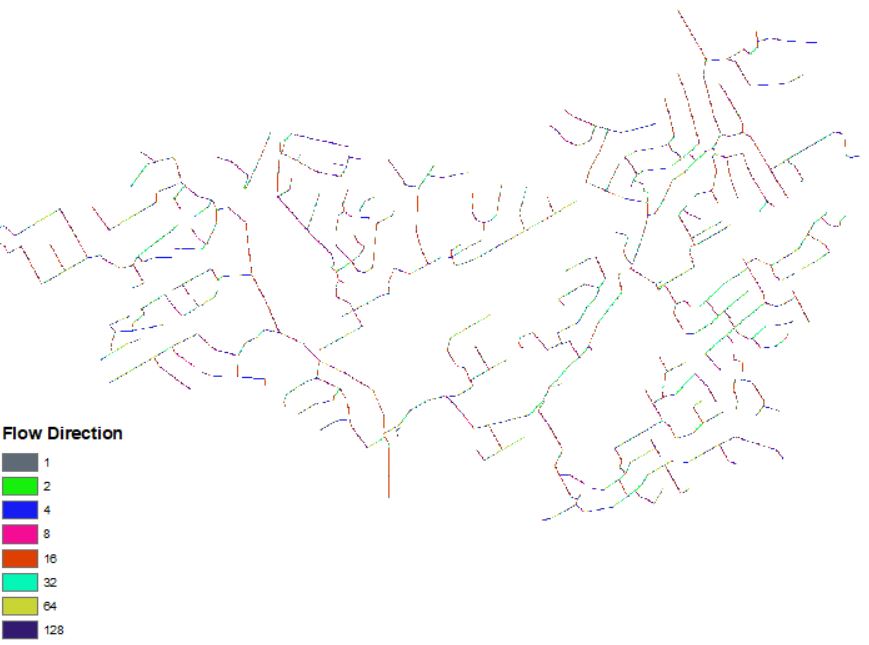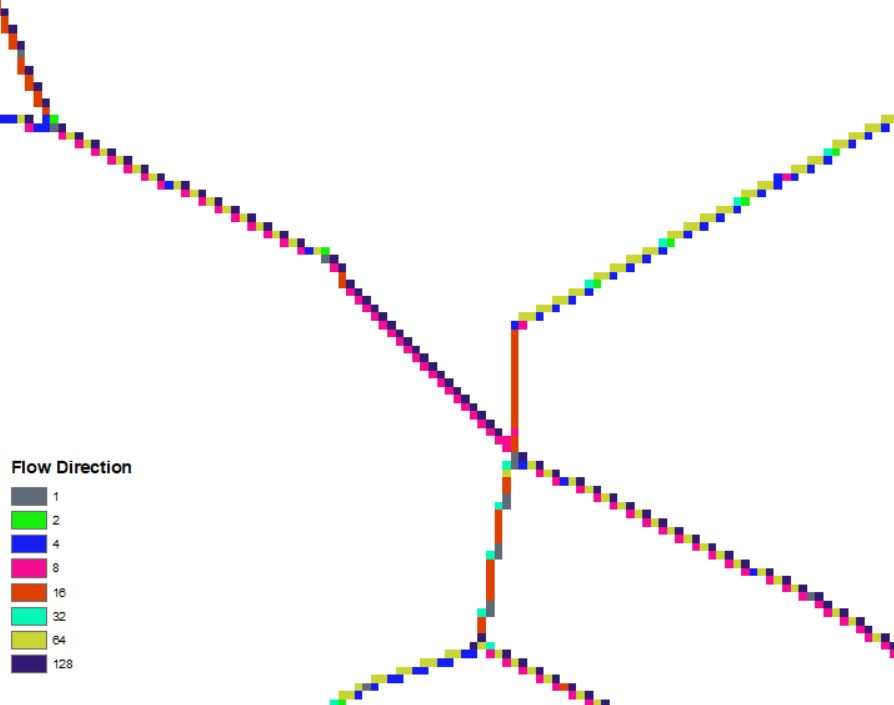 3 Replies

Esri Contributor
Mark as New

Bookmark

Subscribe

Mute

Email to a Friend
Not sure exactly what your project is, but the hydrology tools like Stream Order and Flow Direction are used to analyze surface flow across a continuous surface, like a DEM. So those tools are typically used for surface water, not for pipes.
The first bullet point under Usage sounds like the results you are experiencing if you turned your pipes into a raster - Stream Order—Help | ArcGIS Desktop
Most organizations represent their sewer system using vector data (typically a network) and use that vector data to perform analysis.
New Contributor
Mark as New

Bookmark

Subscribe

Mute

Email to a Friend
Howard,
Thank you for your reply. I currently have a vector sewer network, but I am trying to identify the pipes in the system as first, second, third-order pipes. I have data from our hydraulic sewer model, which shows flow data, but I want to be able also to see which pipe segments have "upstream branches" and how many branches are upstream.
I haven't been able to find a vector stream ordering tool so I was trying to see if I could convert the vectors into rasters and use the tools, but no luck.
Thanks,
Eric

Esri Contributor
Mark as New

Bookmark

Subscribe

Mute

Email to a Friend